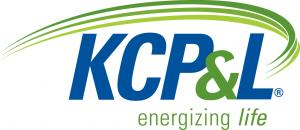 Engineer III/Senior Engineer/Principal Engineer - System Protection Engineer - Job ID 110200
Organization : Kansas City Power and Light Company
Location: United States, Missouri, Kansas City Area
End of contest: June 6, 2014
Type (Full time / Part time): Full time
Description
KCP&L, a wholly owned subsidiary of Great Plains Energy Incorporated, is a leading regulated provider of energy-related products and services for homes, businesses, industries, and municipalities in the Kansas City metropolitan area and surrounding region.
Brief Description of Duties
Perform fault studies, develop relay settings, develop relay panel drawings, and perform post event analysis
Requirements
Kansas City Area Education & Experience
Engineer III - Bachelor Science in Engineering. Typically, possesses four or more years of engineering experience performing calculations and setting transmission system protection relays.
Sr. Engineer - Bachelor Science in Engineering - Typically possesses eight or more years of engineering experience.
Principal Engineer - Bachelor Science in Engineering Advanced technical degree preferred. Professional Engineering (PE) license required. Typically possesses 12 or more years of engineering experience.
Special Background, Experience
Knowledge of per unit calculations.
Understanding of schematic, wiring, and logic diagrams.
Knowledge of Generation, Transmission and Distribution system relays and associated protection schemes.
Experience using PSSE or ASPEN One-Liner.
Experience utilizing communication relay schemes such as directional carrier blocking and permissive overreach transfer trip.
Knowledge of NERC system protection standards preferred
NOTE: At this time applications are not being accepted via regular mail, fax, or e-mail. We are only accepting applications through this Website.
If you are interested in applying for a position with Kansas City Power & Light, a Great Plains Energy subsidiary, you must use this online application and submit your resume in the designated area.
KCP&L has a dispute resolution program called ACCESS, which covers all non-union employees and all applicants for non-union jobs. Please click here to review the ACCESS program guidelines. By submitting your application, you agree that you are subject to the terms of the ACCESS program.

Apply for this Position
Salary & Benefits
The salary ranges from $73,000 to mid $100,000's
Contact
Organization:
Kansas City Power and Light Company
Address:
1200 Main St
Kansas City
Alabama United States
www.kcpl.com