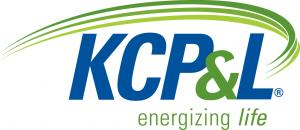 Engineer I - Job ID 110160
Organization : Kansas City Power and Light Company
Location: United States, Missouri, Kansas City Area
End of contest: June 6, 2014
Type (Full time / Part time): Full time
Description
Brief Description of Duties
This position serves as a direct point of customer contact and initiates, processes, and follows up with customer's requests for service.
This position utilizes effective project management, planning, and scheduling skills and uses good judgment in decision making to complete field observations, inspections, necessary right-of-way and easement documents, and notations necessary to complete detailed construction plans for construction, maintenance, removal and replacement work.
Requirements
Education & Experience
This position requires a Bachelor's Degree in Engineering from an accredited university (ABET) and typically possesses 0-2 years of engineering experience.
Knowledge and ability to apply problem solving approaches and engineering theory.
Knowledge of engineering designs, principles and practices.
Special Background, Experience
In-depth knowledge of mapping, network design, standards, drafting, construction drawing and general system operations 
Knowledge of network operations procedures 
Communicates effectively, both verbally and in writing 
Ability to obtain/negotiate necessary local, state & Federal permits for projects as required, including easement documents 
Must have good computer skills 
Ability to utilize a variety of Microsoft programs (Word, Excel, Outlook, etc.) 
Effective project management, planning and scheduling skills 
Must possess excellent interpersonal skills 
Able to work with and/or manage external audiences including city, township, county and state officials, as well as contractors and developers 
Understand customer value drivers 
Handle multiple projects simultaneously and use good judgment in decision making 
Ability to adapt in a changing environment 
Represent KCP&L at all times with impeccable honesty, integrity, and professionalism
NOTE: At this time applications are not being accepted via regular mail, fax, or e-mail. We are only accepting applications through this Website.
If you are interested in applying for a position with Kansas City Power & Light, a Great Plains Energy subsidiary, you must use this online application and submit your resume in the designated area.
Contact
Organization:
Kansas City Power and Light Company
Address:
1200 Main St
Kansas City
Alabama United States
www.kcpl.com