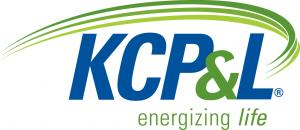 Supv - System Protection Engineering - Job ID 110197
Organization : Kansas City Power and Light Company
Location: United States, Missouri, Kansas City Area
End of contest: June 6, 2014
Type (Full time / Part time): Full time
Description
Brief Description of Duties
The duties will include providing leadership and direct daily supervision of the Relay Engineering staff and providing support for the Substation and Relay Construction and Maintenance Departments.
Responsible for monitoring, reviewing, providing input on and maintaining compliance for NERC PRC standards and will be the subject matter expert for applicable audits
Requirements
Education & Experience
This position requires a Bachelor Science Engineering
Electrical Engineer and 8 years minimum previous experience in System Protection Engineering.
Prior experience with transmission system protection systems and schemes.
Experience with relay and control schemes, schematics and connection diagrams, specifying and evaluating electrical equipment, project management, and field testing is required.
Detailed knowledge of NERC PRC standards.
Knowledge of per unit calculations. Understanding of schematic, wiring, and logic diagrams.
Knowledge of Generation, Transmission and Distribution system relays.
Experience using PSSE or ASPEN One-Liner.
Experience utilizing communication relay schemes such as directional carrier blocking and permissive overreach transfer trip.
Professional Engineer license
Special Background, Experience
Previous direct daily supervision of an Engineering staff is preferred.
The successful candidate must possess excellent analytical and mathematical skills, and oral and written communication skills.
NOTE: At this time applications are not being accepted via regular mail, fax, or e-mail. We are only accepting applications through this Website.
If you are interested in applying for a position with Kansas City Power & Light, a Great Plains Energy subsidiary, you must use this online application and submit your resume in the designated area.
Contact
Organization:
Kansas City Power and Light Company
Address:
1200 Main St
Kansas City
Alabama United States
www.kcpl.com