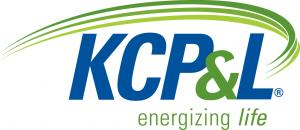 Unix Systems Administrator II/III - Job ID 110207
Organization : Kansas City Power and Light Company
Location: United States, Missouri, Kansas City Area
End of contest: June 6, 2014
Type (Full time / Part time):
Description
Brief Description of Duties
Install, support and administer Linux and Unix operating systems, servers and associated infrastructure including chassis, storage network, IP network interfaces, storage devices and backup devices.
Participate in process design and reviews.
Follow procedures to ensure compliance with NERC/CIP and SOX.
Participate in application design, assist and support teams in implementing applications third party and in-house
Monitor performance, availability and recoverability and provide 24x7 support as needed.
Requirements
Education & Experience
This position requires a Bachelor's degree in Computer Science, Information Technology or other related field.
4+ Years Linux (RHEL or OEL preferred) and/or HPUX administration in a business application support environment. 24x7 production environment experience.
Exceptional candidates with skills equivalent to four years experience considered.
Special Background, Experience
Experience with one or more the following products is highly preferred.
Symantec Netbackup, Oracle Database, Brocade SAN, VMWare, HP Hardware (blades and chassis)
Self-starting individual strongly desired, project management and documentation aptitude a plus.
NOTE: At this time applications are not being accepted via regular mail, fax, or e-mail. We are only accepting applications through this Website.
If you are interested in applying for a position with Kansas City Power & Light, a Great Plains Energy subsidiary, you must use this online application and submit your resume in the designated area
Contact
Organization:
Kansas City Power and Light Company
Address:
1200 Main St
Kansas City
Alabama United States
www.kcpl.com