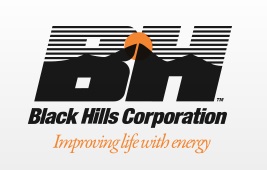 Customer Service Associate II (Field) (16201)
Organization : Black Hills Corporation
Location: United States, Iowa, Webster City
End of contest: May 18, 2014
Type (Full time / Part time): Full time
Description
PRIMARY FUNCTION:
Provide excellent customer service and response to customer inquiries made in person or over the telephone. Maintain customer information and related customer service activities in the Customer Information System.
ESSENTIAL JOB FUNCTIONS:
Accept and accurately process customer payments.
Enter payments into CIS+ system and review reports.
Resolve customer complaints, inquires and payment concerns.
Perform credit and collection work via telephone.
Effectively utilize specialized computer applications to make adjustments, review customers' budget billing, set up new customer accounts, prepare accounts payable requests, etc.
Promote Service Guard and other non-regulated products and services.
Actively support the company's safety culture and adhere to all safety rules, policies and procedures.
Prepare reports.
File paperwork and handle mail.
Communicate via phone and e-mail.
Other duties as assigned.
WORKING RELATIONSHIPS:
Willingly assist customers and co-workers.
Strive for continuous improvement for the work group and share best practices with other Customer Service Associates throughout the state.
Actively participate in and support cross-training activities in locations with more than one Customer Service Associate.
Requirements
EXPERIENCE:
Two to five years of customer service experience.
Previous cash handling and/or payment processing experience a plus.
EDUCATION:
High school diploma or equivalent.
SKILLS/ABILITY/OTHER CHARACTERISTICS:
Strong interpersonal and customer service skills.
Demonstrated team approach for effective problem resolution.
Ability to accurately resolve customer issues in a diplomatic and professional manner.
Possession of a strong personal code of ethics, including maintaining confidentiality.
Ability to partner and coordinate with others to accomplish project completion.
Ability to initiate appropriate action in emergency response situations.
Ability to adapt to and promote change.
Effective verbal and written communications skills.
Ability to function independently with minimal supervision.
Ability to handle multiple tasks and adjust pace to meet deadlines.
Attention to detail and ability to produce accurate work product.
Working knowledge of Word, Excel, and PowerPoint.
Demonstrated keyboard and computer skills.
Ability to learn specialized computer skills.
SPECIAL REQUIREMENTS:
Must possess a valid driver's license.
Salary & Benefits
PAY RANGE: $16.73 - $20.10 per hour
Contact
Organisation:
Black Hills Corporation
Adresse:
625 Ninth St
Rapid City
South Dakota United States
www.blackhillscorp.com