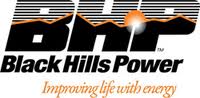 Plant Maintenance Operator (UN1250) (16142)
Organization : Black Hills Power Inc.
Location: United States, Wyoming, Gillette
End of contest: May 14, 2014
Type (Full time / Part time): Full time
Description
PRIMARY FUNCTION:
Responsible for the operation and maintenance of plant equipment including coal handling, ash, pollution abatement systems, boilers, and turbine/generator auxiliary equipment.
ESSENTIAL JOB FUNCTIONS:
Communicate with supervisor and other crew members on plant equipment operating condition and other pertinent information of assigned work areas, maintenance projects, and vehicles.
Perform start-up, operation, monitoring, shutdown and tag out of plant auxiliary equipment at the equipment location.
Be familiar with equipment operating limits, parameters, operating procedures, systems and perform corrective action to maintain equipment within operational parameters.
Troubleshoot and report all abnormal plant conditions and required maintenance via the 'Work Request' system.
Complete scheduled maintenance assignments and document completion in prescribed time.
Provide lubrication, preventative, corrective, and overhaul maintenance on assigned equipment.
Assist other PMO, IT, plant personnel, and contract maintenance as required.
Operate all plant mobile equipment.
Unload and transport ash, coal, and fly ash as required.
Perform general housekeeping duties as assigned.
Work safely, following company policies, procedures and work practices in positive, cooperative, and productive manner.
ADDITIONAL RESPONSIBILITIES:
Be aware of and routinely inspect equipment to assure plant systems are operated per design and in a safe and environmentally responsible manner.
WORKING RELATIONSHIPS:
O&M Supervisor and Maintenance Supervisor
Coworkers
Requirements
EXPERIENCE:
Three years power, industrial plant and/or maintenance experience.
EDUCATION:
High school diploma or equivalent.
A.S. in power/industrial plant or completion of mechanic apprentice program desired.
KNOWLEDGE:
General knowledge of operations and maintenance with plant equipment and systems.
Increasing level of understanding the equipment and systems required through years of service.
SKILLS/ABILITY/OTHER CHARACTERISTICS:
Make maintenance related decisions concerning the operations and maintenance of equipment with minimal direct supervision.
Ability to read and understand written material.
Ability to communicate verbally and in written form.
Ability to work with minimal supervision.
Ability to operate computers.
Ability to make decisions, monitor and evaluate plant systems and status of plant operations.
Ability to understand, review and revise schematics, drawings and equipment manual.
Ability to operate computer/digital control systems.
Rotating shift work.
PHYSICAL REQUIREMENTS:
You must be able to perform the requirements of this position, with or without a reasonable accommodation.
Ability to climb stairs, ladders and lift 50 pounds and carry a few feet.
Work is sometimes performed at high levels of exertion, especially during times of plant upset, abnormal coal and high ash conditions.
Contact
Organisation:
BLACK HILLS POWER INC
Adresse:
625 Ninth St
Rapid City
South Dakota United States
www.blackhillspower.com