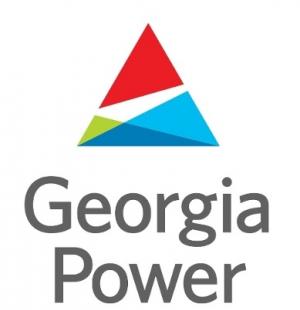 Accountant (Corporate Tax) - Requisition Number: GPC2003264
Organization : Georgia Power
Location: United States, Georgia, Atlanta
End of contest: June 6, 2014
Type (Full time / Part time): Full Time
Description
Description
This position will be filled at a level based on the qualifications and relevant experience of the successful candidate.
Summary of Position Duties
Provide accounting support to department in the federal and state income tax area, which includes monthly closing process, journal entries, analysis and support of all income tax accounts.
Prepare monthly financial reports for internal and external reporting that summarize various income tax balances.
Perform quarterly, and certain monthly, account reconciliations for income tax balance sheet accounts.
Document/update income tax accounting processes.
Develop responses to information requests from internal customers, PSC, FERC and internal and external auditors.
Develop and manage relationships and communications between the Tax Accounting organization and its stakeholders; Financial Reporting; Budgeting; Tax Compliance; Accounting Research; Regulatory; Wholesale; Property; external customers
Requirements
Education and Experience Requirements:
Bachelor's Degree in Accounting, with a minimum of two to three years of accounting/tax experience required; one to two years of public accounting experience preferred
CPA preferred
Professional experience in accounting and/or income tax compliance, with knowledge of GAAP and book/tax differences
Experience working in a team environment
Experience with accounting systems (i.e. Oracle, SOFIA, PowerPlant, Microsoft Office) desired, and experience with PowerPlant - Tax Provision is a plus
Knowledge, Skills & Abilities:
Excellent organization skills
Strong analytical and problem solving skills
Ability to make decisions and perform in a timely manner with minimal supervisory guidance
Excellent verbal and written communication skills
Ability to identify and implement process improvements
Strong interpersonal skills; able to work well with people at various levels, in a team environment and with other departments
Able to communicate complex, technical tax issues in a clear manner
Behavioral Attributes:
Self-motivated team player who takes ownership and responsibility
Exhibit Southern Style behaviors of unquestionable trust, superior performance and total commitment
Ability to exercise good judgment and possesses a strong work ethic
Demonstrate innovation, creativity, and enthusiasm
Subject to the Georgia Power Company Smoke Free Workplace Policy: You must be free from all tobacco products (including but not limited to cigarettes, cigars, pipes, chew, snuff, patch and/or gum), at least six months prior to applying for this position.
Southern Company is an Equal Opportunity Employer (EOE) of minorities, women, individuals with disabilities, veterans and strongly supports diversity in the workplace.
Contact
Organization:
Georgia Power
Address:
241 Ralph McGill Blvd NE
Atlanta
Georgia United States
www.georgiapower.com