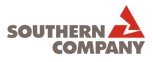 Accreditation Support Manager - Requisition Number: SNC2003005
Organization : Southern Nuclear
Location: United States, Georgia, North Baxley
End of contest: June 6, 2014
Type (Full time / Part time): Full Time
Description
MAJOR JOB RESPONSIBILITIES:
Specify major duties performed by the job and % of time spent on duties.
Ensuring accreditation readiness activities and accrediting board preparations support effective and successful accreditation renewal
Ensuring implementation of the SAT processes and documentation for the site
Ensuring training related data analysis, self-assessments, and corrective action trending is utilized to improve and sustain training program health
Ensuring quality and content of the sites Accreditation Self Evaluation Reports (ASERs)
Ensuring quality and content of training related self-assessment reports
Ensuring the instructor initial and continuing training programs meet ACAD guidance
Ensuring training data bases are used and maintained current at the site such as VISION, LMS, Training Observations, Living ASER, etc
Ensuring Security Training meets all requirements for the Sites TQ plan
Ensuring efficient conduct and accurate records of Plant Access Training
Fill a designated position in the Emergency Response Organization
Requirements
Educational Requirements:
Bachelor's degree in a related area of study (i.e., education, organization development, technology, etc.) or equivalent work experience
Background/Experience Requirements
A total of five (5) years of commercial power plant experience of which a minimum of three (3) years is nuclear power plant experience
Detailed experience/knowledge of the Systematic Approach to Training (SAT) process
Detailed experience/knowledge of self-assessment principles, including report writing
Previous experience writing ASERs (Accreditation Self-Evaluation Report) and associated reports/responses
Detailed knowledge of the INPO accreditation process
Experience in adult education principles
Experience in data analysis and associated report writing
Previous supervisor-level experience
Previous experience in corrective action program data trending and tracking, including casual analysis methodologies
Previous instructor experience (preferred)
Other Requirements
Any applicant accepting this position will be required to meet the background screening and NRC Fitness for Duty requirements.
Any applicant accepting this position will be required to meet the physical requirements of the position.
We offer a competitive compensation package. Equal Opportunity Employer.
Contact
Organization:
Southern Nuclear
Address:
10 Inverness Ctr Pkwy
Birmingham
Alabama United States
www.southernco.com