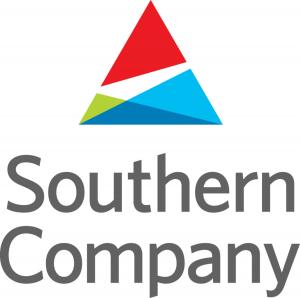 Budget Analyst - Requisition Number: SCS2004012
Organization : Southern Company
Location: United States, Georgia, Wilsonville
End of contest: June 6, 2014
Type (Full time / Part time): Full Time
Description
JOB RESPONSIBILITIES
 Cost Analysis, Monitoring and Reporting:
Lead the analysis of cost and budget data for the assigned department(s), and provide quantitative and analytical feedback to management to allow for improved budgeting and spending decisions. Gather information and compile reporting activities to departmental managers to enable information to be utilized in the business unit decision-making processes. Provide invoice reconciliation services where applicable. Monitor various balance sheet accounts and error logs. Coordinate external billings with SCS Accounting.
Coordination of cost information with the Department of Energy:
Prepare DOE invoicing, Monthly accruals, Quarterly Federal financial reporting, audit support, and ad hoc cost reporting.
Cost Center Management:
Prepare detailed cost analyses on a monthly basis and provide variance analyses. Maintain knowledge of all overhead cost components including indirect company overheads. Develop a consistent rate philosophy for assigned department(s). Anticipate changes in fixed costs based on information provided by SCS Accounting.
Budgeting:
Leads the development of the 5-year Southern Company Operations billing budget by functional area. Coordinate budget schedules, data requests, variance analysis, and reporting with business unit. Coordinate budget meetings with managers and departmental areas.
Leadership:
Take on leadership responsibilities for projects. Work with other budget analysts to insure consistency and accuracy of information. Establish and maintain effective relationships and communications with client groups and outside organizations.
Requirements
Education:
Bachelor's degree required
Bachelor's degree in the field of Accounting, Finance, or other business-related field is strongly preferred.
MBA or advanced degree preferred.
Knowledge:
In-depth knowledge of Microsoft Excel required.
Demonstrated proficiency with PowerPlant, Maximo (Supply Chain & Work Management), Oracle, SOFIA, SARA, Budworks, and other financial applications
Ability to make recommendations to management based on financial trends and projections.
Understanding of budgeting, cost tracking, financial projection techniques, and interrelationships with affiliate accounting and budgeting functions
Knowledge of government accounting and reporting practices
Skills:
Excellent analytical, accounting, budgeting, and creative problem-solving skills.
Excellent written and oral communication skills.
Personal ownership and initiative.
Ability to work independently, as well as under direct supervision or in a team environment.
We offer a competitive compensation package. Equal Opportunity Employer.
Contact
Organization:
Southern Company
Address:
30 Ivan Allen Jr Blvd NW
Atlanta
Georgia United States
www.southerncompany.com