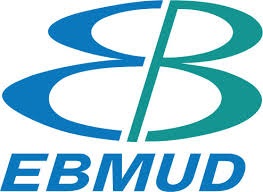 Electrical Technician
Organization : East Bay Municipal Utility District
Location: United States, California, East Bay
End of contest: June 30, 2014
Type (Full time / Part time):
Description
East Bay Municipal Utility District (EBMUD) is inviting skilled electricians with industrial electrical experience to apply for Electrical Technician. Join a knowledgeable and motivated team who take pride in doing quality work in preventive, predictive, and corrective electrical maintenance. Maintain, repair, and install electrical and electronic circuits, motors, controls and equipment used in large water distribution systems and wastewater treatment facilities. Electrical Technicians typically spend a large portion of time working on field assignments including high voltage work (over 4K volts).
THE IDEAL CANDIDATE
The ideal candidate will have industrial electrical experience maintaining and/or constructing switchgear, MCC's, VFD's, electric motors, controls, power distribution and lighting systems similar to those found at EBMUD facilities.
Requirements
A typical means of acquiring the essential knowledge, skills and abilities is:
A high school diploma, or its equivalent, AND either attainment of recognized journey level status as an Electrician in general electrical installation and repair work (this generally requires completion of a recognized apprenticeship program or a minimum of 4-1/2 years of journey level industrial electrical experience) OR 16 months experience in the EBMUD Electrical Worker III classification, including satisfactory completion of the appropriate courses and advanced on-the-job training as specified in EBMUD's Trades Training Program.
Must possess a valid California driver's license and a satisfactory driving record.
Must possess the physical characteristics to perform the critical and important duties of the class, including sufficient agility to climb to a height of 65 feet, sufficient strength to lift and maneuver equipment and materials such as conduit or pipe up to a weight of 90 pounds with assistance, and sufficient color vision to differentiate cable color coding.
Must be willing to work outdoors in a variety of weather conditions.
Must be willing to work overtime in emergency situations.
May be required to be clean shaven on a scheduled basis to wear respiratory protection equipment.
This job classification is covered under a union "agency shop" agreement. New employees must pay union dues or an equivalent service fee.
Salary & Benefits
Our excellent benefits package includes:
12 days paid vacation; 15 holidays; 13 days paid sick leave;
Family health insurance (choice of Kaiser fully paid or Health Net or Anthem Blue Cross 85% paid);
Fully paid family dental and vision care plans;life insurance; long-term disability insurance;
EBMUD Retirement Plan (reciprocal with CalPERS);
$905/yr. contributed to flexible spending account or cash;
$105/mo. public transit subsidy;
401(k) and 457(b) tax-deferred retirement plans; Roth 401(k); '$3,500/yr. tuition reimbursement;
And opportunities for professional growth including training and career development.
The Selection Process:
This is an open and continuous recruitment. Please submit a completed EBMUD application online as soon as possible, as the filing period will close once a sufficient number of qualified applications are received. Application materials faxed, mailed or delivered to EBMUD will not be accepted.
All qualified applications will be competitively evaluated, with those candidates demonstrating the strongest qualifications for the position to be invited to a written test tentatively scheduled October 26, 2013, February 22, 2014 and June 21, 2014.
Those passing the written test will be invited to a panel interview and hands-on performance test tentatively scheduled for dates within the

week

s of November 18, 2013, March 17, 2014 and July 14, 2014.
Successful candidates will be ranked on a hiring list for further consideration to fill the current regular openings, as well as any others over the next 12 to 24 months.
Candidates who are not successful in passing any test part will be eligible to reapply after six (6) months.