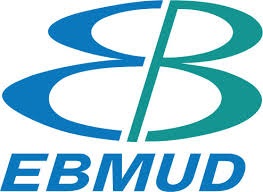 Water Treatment Operator
Organization : East Bay Municipal Utility District
Location: United States, California, East Bay
End of contest: May 30, 2014
Type (Full time / Part time): Full Time
Description
Water Treatment Operators operate, inspect and maintain large water treatment facilities using a SCADA system to regulate chemical feeds, water flows and to monitor and control water quality. East Bay Municipal Utility District (EBMUD) has six treatment plants, three conventional, two with ozone and three inline, ranging in size from 25 to 175 MGD. Assignments may include working at any treatment plant on any shift. Working on shift without immediate supervision requires independent judgment, initiative and action within established operational parameters.
Duties include:
Logging plant operations, test results, maintenance work performed, and unusual operating conditions and preparing reports as required.
Monitoring and operating the distribution system using the SCADA system as needed.
Sampling water at established times, performing standardized quality control tests, interpreting the results, and adjusting chemical feeders and other plant equipment accordingly.
Maintaining the plant and operating equipment and facilities in a clean and orderly condition, including draining and hosing down filters, tanks and basins and flushing chemical metering pumps; depressurizing, de-energizing, isolating equipment, removing chemicals and locking and tagging out equipment in preparation for maintenance crews.
Making limited repairs and adjustments to equipment commonly used in water treatment facilities; listening for unusual equipment or machinery sounds to determine if there are potential problems, taking corrective action such as shutting down equipment or machinery and barricading off an area as appropriate.
Requirements
Knowledge of:
The operation, maintenance and cleaning of a water treatment plant.
Water treatment principles, methods and practices.
Pertinent safety rules, codes, regulations and common safe work practices.
Mechanical, electrical and hydraulic principles.
Arithmetic calculations common to water treatment operations.
Standardized water quality tests.
Common hand and power tools.
Ability to:
Perform routine maintenance and cleaning on machinery, structures, equipment and piping.
Operate water treatment system equipment, including automatic control devices.
Perform minor maintenance and make operational adjustments to water treatment system equipment.
Operate plant equipment without immediate or detailed supervision.
Recognize unusual, inefficient or dangerous operating conditions and take appropriate action.
Accurately read and record data from gauges, meters and a SCADA system.
Read and interpret schematic drawings and diagrams showing plant piping, alarms, mechanical, electrical controls, valves and related instrumentation.
Perform standardized water quality tests and adjust plant equipment accordingly.
Compile, evaluate and analyze operational data and information and take or recommend appropriate actions.
Operate and maintain the distribution system on an emergency or as needed basis.
Establish and maintain effective working relationships.
Education and Experience:
Water Treatment Operators must advance to the Senior Water Treatment Operator level within three years of appointment. Candidates must have the education, training and experience equivalent to:

1. High school diploma.
2. Six college semester units in water treatment or other specialized training accepted by the California Department of Public Health (DPH) toward the T3 certificate.
3a. Two years of EBMUD experience as a Water Treatment/Distribution Operator Trainee plus satisfactory completion of training and supervisory certification of proficiency OR
3b. Two years of water treatment operator experience OR
3c. Bachelor's degree in sanitary, public health, chemical or civil engineering, chemistry or equivalent field which included courses in water treatment and water works practices acceptable to the DPH.
4. California T2 certificate. Must obtain a T3 Operator certificate within two years of appointment.
5. Valid California driver's license and satisfactory driving record.
6. Capability of sustained climbing, standing and walking; lifting heavy materials such as 50 pound chemical sacks or valve pit covers.
7. Willingness to work assigned shifts,

week

ends and holidays as scheduled to staff continuous operations.
8. Willingness to work with and around hazardous materials, to work outdoors in a variety of weather conditions and to be clean shaven at all times as required to wear respiratory protective equipment.
Salary & Benefits
Our excellent benefits package includes:
12 days paid vacation; 15 holidays; 13 days paid sick leave;
Family health insurance (choice of Kaiser fully paid, or Health Net or Anthem Blue Cross 85% paid);
Fully paid family dental and vision care plans; life insurance; long-term disability insurance;
EBMUD Retirement Plan (reciprocal with CalPERS);
$905/yr. contributed to flexible spending account or cash;
$105/mo. public transit subsidy;
401(k), 401(a) and 457(b) tax-deferred retirement plans; Roth 401(k);
$3,500/yr. tuition reimbursement;
And opportunities for professional growth including training and career development.
The Selection Process:
Submit a completed EBMUD application and the required supplemental question responses online at www.ebmud.com by 4:30 p.m., Friday, May 30, 2014. Only application materials submitted online during the filing period will be accepted.
All qualified applications and supplemental responses will be competitively evaluated, with those candidates demonstrating the strongest qualifications for the position to be invited to a panel interview scheduled in June.
Successful candidates will be ranked on a hiring list for further consideration to fill the current regular vacancy, as well as others occurring over the next 12 to 24 months.
 Supplemental Information:
As the first step in the selection process, responses to the supplemental questions must be submitted online with the regular EBMUD application. Please provide thorough, accurate descriptions of assignments you have personally performed.
Contact
Organization:
East Bay Municipal Utility District
Address:
375 11th St
Oakland
California United States
www.ebmud.com