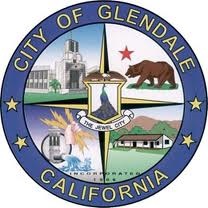 Power Plant Superintendent
Organization : City of Glendale
Location: United States, California, Glendale
End of contest: June 30, 2014
Type (Full time / Part time): Full Time
Description
Under administrative direction, this management position performs responsible skilled work in the supervision of the construction, operation and maintenance of the municipal electric generating plant.
Essential functions of the job include, but are not limited to, the following:
Develops policies affecting power plant operation, conferring with the General Manager and Chief General Manager of Glendale Water and Power and engineers.
Reviews and presents proposals for changes, additions and alterations to the power plant.
Estimates costs and requests job orders for major repairs and renovations.
Assists in supervision of major plant maintenance and construction operations.
Coordinates activities of the electric generating plant with other units of the Department.
Plans, supervises and reviews work of the Power Plant Maintenance and Operations Supervisors and subordinate employees.
Reviews daily logs, charts and reports of fuel use, purchased power and plant operation.
Tours and inspects plant equipment and operating conditions.
Supervises repairs and construction done under contract, checking for quality of work and contract conformance.
Selects, trains and evaluates work performance of subordinate employees.
Prepares specifications and requisitions for major contracts, turbine overhauls, repairs by jobbers, and specialized maintenance of power plant equipment, including component parts and new equipment.
Ensures all work is in compliance with California Occupational Safety and Health Act and A.S.M.E. Power Boiler Code and Welding Procedures legislation.
Assists in the preparation of the Department budget including capital outlay and maintenance and operation.
Assumes responsibility for ensuring the duties of this position are performed in a safe, efficient manner.
May drive on City business depending on the needs of the position.
Ensures Department services are provided with the highest customer service and ethical standards.
Performs other related duties as assigned or as the situation requires.
Requirements
Knowledge of:
Electric generating plants with steam pressure up to 1500 psi and gas turbine units.
Governmental safety rules and regulations relating to electric generating plants.
Operation and maintenance of steam turbines, boilers, gas turbines, methane gas plants, transmission stations and phosphate removal plants.
Skill in:
Applying common sense and logic in decision making.
Ability to:
Read, write and comprehend directions in English.
Communicate effectively in English.
Correct misunderstandings.
Develop monitor and control a budget.
Effectively supervise subordinates.
Establish and maintain smooth working relationships.
Foster a teamwork environment.
Lead, train, instruct, coach and motivate personnel in the performance of tasks required for their job.
Maintain a managerial perspective in the best interest of the Division and consistent with organizational objectives and goals.
Organize, assign and schedule workload among employees.
Provide clear work instruction.
Resolve interpersonal conflicts.
Review and evaluate employees' job performance.
Other Characteristics
Willingness to:
Work overtime as requested.
Assume responsibility for maintaining a safe working environment.
Initiate, recommend and carry out personnel actions.
Experience
Six years experience on the operation staff of a steam and gas turbine-electric generating plant, including two years in a responsible supervisory capacity.
Education/Training
Bachelor's degree in Electrical or Mechanical Engineering.
License(s) / Certification(s)
Valid California Class C driver's license.
Note: An equivalent combination of experience, education and/or training may substitute for the listed minimum requirements
Salary & Benefits
Salary: $7,872.00 - $11,451.00 Monthly
Probationary Period:  One year
PERS/PARS Contribution: The applicable retirement contribution (PERS/PARS) is deducted from the listed salary/wage for employee's retirement benefits.
The City of Glendale offers a comprehensive benefit package including vacation, holiday, and sick leave as well as medical, dental, vision, life, and long-term disability insurance. The above listed benefits apply to full-time, salaried positions only.
Selection Process:
The examination will consist of an evaluation and an oral, with the evaluation as a qualifying step and the oral 100%. All applications, resumes and submitted reference materials will be reviewed and evaluated and only the best-qualified candidates based on applicable experience will be invited to the oral examination. Any evaluation will be based on the candidate's education and experience as related to the position. Any examination will be to evaluate the candidate's education, experience, knowledge and skills for the position. The City of Glendale reserves the right to modify the above stated examination components and/or weights. Should this be necessary, the candidates will be notified of the specific examination components and weights prior to the administration of any examination. The selected candidate will be subjected to a background check including Livescan fingerprinting. TIME AND PLACE OF THE EXAMINATION WILL BE ANNOUNCED. The City of Glendale conforms with State and Federal obligations to make reasonable accommodation for applicants and employees with disabilities. The Human Resources Department asks that it be advised of special needs at least five days prior to the first test part so that a reasonable accommodation may be made. The provisions of this bulletin do not constitute an express or implied contract. In compliance with the Immigration Reform and Control Act of 1986, the City of Glendale requires that all new employees provide documentation to establish both work authorization and identity.