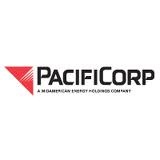 Meter Reader FT - Local 125 -140402
Organization : PacifiCorp
Location: United States, Oregon, Bend
End of contest: June 6, 2014
Type (Full time / Part time): Full Time
Description
General Purpose
:
A Meter Reader reads customer meters recording the electric readings on an electronic meter reading device while on the customer's premises. As a Meter Reader you represent PacifiCorp projecting a positive, professional manner while performing the meter reading duties, answering customer-related inquiries with a courteous demeanor with regard to established company policies and procedures.
Responsibilities of this position include:
Responsible for seeing that all meters in the electronic meter reading device are coded correctly for gaining entrance to customer's premises and for locating meters.
Verifying the pre-numbered seal and seal data on the electronic meter reading device.
Maintains security of the keys that are assigned for the purpose of gaining access to the customers' premises in order to read the meters.
Obtains readings for demand meters, meters not read for two or more months as well as special readings.
Meter readers are required to locate sites using existing local addressing systems, with the ability to read, understand and/or interpret maps etc.
A meter reader may also call on customers whose accounts are delinquent to negotiate full or partial payment and to accept and receipt such payment.
Leaves customer read cards on customer's premises when electric meter readings are not obtained.
Reports irregularities in metering or use of service such as unmetered service and meter not registered.
Reports gas leaks and/or wires laying on the ground or hanging that could propose safety hazards.
Maintain accuracy when completing required forms and reports.
Follow safety rules and practices encouraging safe work behaviors.
This position requires working independently in weather conditions including rain, wind, snow, sun, heat, cold, and requires physical activity such as walking up to 5 miles per day, climbing multiple steps, lifting heavy objects such as garage doors, trap doors and gates.
Meters may be located in urban areas as well as very rural areas and/or can be located inside of the customer home which may necessitate reading the meter within a home.
As a Meter Reader you may frequently encounter a variety of animals including dogs, cats, birds, rodents, and reptiles.
Requirements
Qualifications
A high school diploma, GED or equivalent combination of education and experience.
Successful candidate must be capable of walking 5 + miles per day in all weather conditions.
Customer service oriented with excellent verbal communication skills
Ability to work independently, being self motivated and achievement minded
Must have the ability to pass a validated clerical test.
Employees entering this classification must be capable of driving an automobile and possess and maintain a valid driver's license.
Must have good driving skills and abilities for seasonal weather or hazardous driving conditions to include mud, snow, ice, traffic, unknown territory, etc.
Attention to detail ensuring safety and security while on customer's premises
Preference may be given to candidates who have the following:
Prior customer service experience.
Prior meter reading experience.
Employees must be able to perform the essential functions of the position with or without an accommodation.
At PacifiCorp, we encourage everyone to work together. We embrace diversity and value the distinct perspectives of all our employees. We strive to cultivate a workplace that connects each employee to the organization and enables all individuals to participate and contribute to their full potential.
It is PacifiCorp's policy to provide and promote equal employment opportunity to all employees and applicants in accordance with local, state and federal laws and regulations governing personnel activities. In accordance with federal guidelines, PacifiCorp is committed to a program of affirmative action. All qualified applicants will receive consideration for employment without regard to race, color, religion, sex, disability, veteran status, national origin, sexual orientation or gender identity.
All offers of employment are contingent upon the successful completion of a background check and drug screening.
Salary & Benefits
Hiring Range: 13.28
Contact
Organization:
PacifiCorp
Address:
825 NE Multnomah
Portland
Oregon United States
www.pacificorp.com