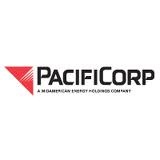 Manager, Engineering/Environmental-140441
Organization : PacifiCorp
Location: United States, Utah, Salt Lake City
End of contest: June 13, 2014
Type (Full time / Part time): Full Time
Description
General Purpose
Manages the day-to-day operations of the Transmission engineering group which has a significant impact on corporate, business unit, and organizational objectives. Establishes and implements business objectives, strategies, and plans as they relate to the delivery of capital transmission projects.
Manages and allocates financial and employee resources. Responsible for selecting, coaching, and developing employees and responsible for management of employee salaries. Implements and supports Company programs and policies. Usually responsible for establishment and adherence to department budget.
Responsibilities of this position include the following:
Apply transmission engineering management principles to support the Company's transmission field operations, including site studies, structural selection and evaluation, facilities technical studies, planning, and implementing capital projects.
Ensure transmission design processes are supported technical resources and manage issues associated with transmission field operations.
Responsible for daily communication of expectations, coaching employees, providing ongoing feedback, and working collaboratively with other departments.
Daily communication and coordination with engineering management, transmission field operations, area planning, civil/structural engineering, protection & control engineering, communications engineering, metering engineering, project management, and delivery assurance.
Facilitate change, develop others, foster continuous improvement and drive for compliance to a developed standard.
Promote activities that have an overall transmission, substation, and distribution level perspective.
Assess industry practices as well as local factors that have a direct impact on performance both physical and financial.
Ensure that the best technical processes and engineering practices are applied across the generation.
Oversee process centered transition activities and special projects.
Ensure compliance with federal, state, or local regulations.
Recommend and implement action plans for achieving objectives.
Select, coach, and develop employees.
Review and evaluate employee performance and prepare annual reviews.
Requirements
Qualifications
Bachelor's Degree in civil engineering or construction management with utility focus.
A minimum of seven years experience in tranmsmission engineering or utility focused construction (project) management.
A minimum of three years experience in people management.
Management skills including the ability to establish objectives, execute policy, monitor resources, and manage the development or implementation of a system, program, or process.
Superior communication and interpersonal skills to manage and motivate employees.
Knowledge of Company's strategic plan, objectives for specific area, as well as Company policies, procedures, and practices.
Strong knowledge of state and federal safety and environmental regulations (OSHA, NEPA, etc) and applicable codes such as NESC, ANSI, ASCE, AISC, ACI, and AWPA.
Knowledge and experience in the design, installation, operation and maintenance of electrical transmission facilities.
Strong knowledge of permitting activities required for the installation of a new or upgraded transmission line.
Proficient with the use of personal computers including spreadsheet, database, word processing, presentation applications and SAP.
Preferences:
Advanced Degree.
Supervisory experience or demonstrated leadership skills is highly desirable.
Experience in budget preparation, analysis and cost tracking.
Experience with maintenance, process centered organizations, project management, contract administration and work planning and scheduling.
Employees must be able to perform the essential functions of the position with or without an accommodation.
Salary & Benefits
Hiring Range: 86,400.00 - 111,800.00
Contact
Organization:
PacifiCorp
Address:
825 NE Multnomah
Portland
Oregon United States
www.pacificorp.com