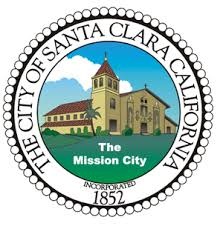 Journey Lineworker
Organization : City of Santa Clara
Location: United States, California, Santa Clara
End of contest: May 30, 2014
Type (Full time / Part time): Full Time
Description
Each position in this classification may not include all the duties listed below, nor do the examples cover all duties that may be performed.
Under general supervision:
Climbs power poles and steel towers, making repairs to energized lines;
Constructs new overhead and underground electric facilities, sets poles, installs cross arms and brackets, strings wire, and places equipment such as transformers, switches, cut-outs, lightning arrestors and insulators;
Performs switching operations;
Runs new service lines from pole to consumer's premises;
Reconstructs existing overhead and underground electric facilities;
Phases out and cuts in new circuits;
Pulls slack out of primary and secondary wires;
Tests poles;
Inspects existing overhead and underground electric systems and other overhead and underground facilities;
Trims trees to clear wires;
Installs, maintains and repairs electrical underground distribution equipment such as conduit duct systems, boxes, and vaults, switches, capacitors, transformers, street lights, concrete foundations;
Installs and maintains street light system;
Installs electrical cable in ducts or direct burial;
Installs cable risers;
Splices and terminates non-leaded high voltage cables;
Performs substation construction such as installation of structures, switches, insulators, buses, foundations and associated equipment;
Drives trucks and operates associated equipment as assigned;
Assists in the instruction and training of Journey Lineworker Apprentices, Electric Utility Helpers, Electric Helper/Drivers, and other new crew members in techniques of the trade;
May be required to perform maintenance of substation equipment and assist Electricians with wiring of substations; and
Performs related duties as required.
Requirements
Minimum Qualifications:
Graduation from high school or possession of a G.E.D.; and
Completion of a recognized three-year apprenticeship program as a Lineworker is required.
Knowledge, Skills, and Abilities:
Knowledge of:
Methods, tools, equipment, and materials used in overhead and underground electrical installation and repair work and in the construction and maintenance of electrical distribution and transmission lines and underground systems;
Safety practices and regulations applying to low and high voltage electrical wires;
Pertinent first-aid principles and techniques including resuscitation methods; and
General Order #95, "Rules for Overhead Line Constructing" and General Order #128, "Rules for Construction of Underground Electric Systems issued by California Public Utilities Commission.
Ability to:
Perform electrical installation and repair work and to construct and maintain overhead and underground electric distribution and transmission system;
Think and act appropriately and quickly in emergencies;
Maintain good public relations;
Establish and maintain effective working relationships with others:
Work from electrical plans and detailed drawings;
Input data using computer programs for documenting electric facility maintenance and inspection findings;
Effectively train and supervise others;
Understand and follow oral and written instructions;
Establish and maintain cooperative working relationship with those contacted in the course of work, including the general public;
Walk or stand for extended periods of time and bend, stoop, reach, carry, crawl, climb, and lift as necessary to perform assigned duties;
Effectively handle multiple priorities, organize workload, and meet strict deadlines; and
Work in a team-based environment and achieve common goals.
Salary & Benefits
Salary:
$44.84 - $57.28 Hourly
$7,773.00 - $9,928.00 Monthly
$93,276.00 - $119,136.00 Annually
Contact
Organization:
City of Santa Clara
Address:
1500 Warburton Ave.
Santa Clara
California United States
santaclaraca.gov