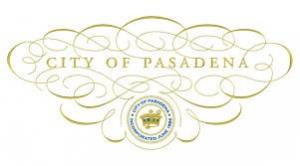 Street Light & Signal Technician
Organization : City of Pasadena (City Hall)
Location: United States, California, Pasadena
End of contest: May 15, 2014
Type (Full time / Part time): Full Time
Description
MUST APPLY ON-LINE
The City of Pasadena, Public Works Department is seeking a detail oriented, problem solver to assists journeymen Street Light and Signal Repairers and Mechanics in the installation, maintenance and repair of street lighting and traffic signals.
 
Essential Functions:
The following list represents some of the essential functions of this position. For additional information please see the job description at: http://agency.governmentjobs.com/pasadena/default.cfm?action=viewclassspec&classSpecID=60248&agency=1166&viewOnly=yes
performs street light maintenance and routine trouble repairs, including unit lamp changing and lamp socket replacement
digs trenches/holes and pours concrete bases for signal standards
installs standards and heads
assists in the pulling in and splicing of wires to install, replace, and repair damaged traffic signal and street light standards
assists in the installation, maintenance, and repair of traffic control equipment including basic communication cable
performs related work as required
Requirements
Qualification Guidelines:
COMPETENCIES
Functional knowledge of tools, equipment and basic materials and methods used in street light and traffic signal maintenance
Problem solving ability when repairing and installing street light and traffic signal circuitry
Interpersonal skills to establish and maintain cooperative working relations with a variety of citizens and City staff
Communication skills to express thoughts effectively, orally and in writing
Safety focus when using physical strength and agility to lift up to 85 pounds, bending in all directions; climbing ladders and poles, operating machinery using hands and legs, and working outdoors in all kinds of weather
EDUCATION AND EXPERIENCE
Any combination of education and/or experience that has provided the necessary knowledge, skills and abilities for acceptable job performance, such as:
a minimum of six months of experience assisting a skilled electrical craftsman
SELECTION PROCESS
The selection process will consist of an evaluation of training and experience and the most highly qualified candidates may be invited to participate in a written, oral, and/or performance examination.
VACANCIES
There is currently one vacancy in the Department of Public Works. As a result of the selection process, an eligible list of candidates will be established which will be used to fill this vacancy and other similar vacancies that may occur in future.
Special Requirements:
A Street Light and Signal Technician may be required to work graveyard, swing shift and/or

week

ends as part of the regular work schedule; and is subject to emergency call-out on an "as needed" basis.
Possession of a valid Class B California Driver's License is required 6 months after appointment.
PROBATIONARY WORK TEST PERIOD - One year
FLSA = Non-Exempt

Apply Online
Contact
Organisation:
City of Pasadena (City Hall)
Adresse:
100 N. Garfield Ave.
Pasadena
California United States
www.cityofpasadena.net