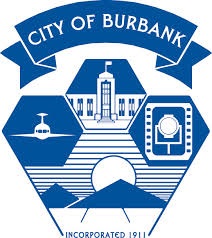 Applications Development Analyst II
Organization : Burbank Water and Power
Location: United States, California, Burbank
End of contest: June 30, 2014
Type (Full time / Part time): Full Time
Description
Under supervision, to independently analyze, design, evaluate, develop, and test program logic, applications, and implementations of larger, moderately complex systems and commercial off-the- shelf (COTS) applications, and performs related work as required.
Essential Functions:
Analyzes, designs, and modifies application programs; develops program specifications; codes, tests, and debugs application programs; prepares technical documents and user manuals; analyzes and resolves application problems; test applications; researches application development standards; installs application software; assists in the development of project documents such as RFPs, RFQs, RFIs, and contracts; reviews and monitors vendor performance; develops functional business requirements; performs database management; leads an application project team.
Requirements
Minimum Qualifications: Employment Standards
Knowledge of - SQL and PL/SQL language; RDBMS and ORDBMS concepts; Oracle reports, forms and Discoverer; concepts, practices, and procedures of applications programming; how to thoroughly perform requirements analysis; advanced analytical skills in programming and debugging; and industry standard application development methodology and/or analysis tools.
Ability to - perform assigned tasks quickly and accurately; follow oral and written directions, write reports; establish and maintain effective working relationships with supervisors, fellow employees, and the public.
Skill in - installing, maintaining, and repairing hardware, software, and applications.
Education/Training: Any combination of education and/or experience that has provided the knowledge, skills, and abilities necessary for acceptable job performance as determined by the City. Example combination includes, but is not limited to graduation from an accredited college or university with a Bachelor's degree in Computer Science or a closely related field and one year of experience as an Applications Development Analyst I or two years experience in programming or application development.
Special Conditions & Requirements: The physical ability to lift computer equipment up to 20 pounds, physically perform sedentary to light work involving moving from one area to another, sufficient hand/eye coordination to perform repetitive movements such as typing and extensive exposure to video display terminals/computers.
License & Certificates: A current industry recognized certification in any application or web developer certifications. Examples include Oracle certification in databases or java and middleware. Microsoft certifications in development and database administration may be required at the time of appointment.
Supplemental Information:
A valid California Class 'C' driver's license or equivalent may be required at time of appointment.
Salary & Benefits
Salary: $30.06 - $36.52 hourly
Location: Burbank Water and Power, California