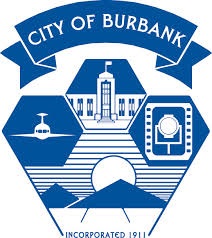 Assistant Traffic Signal Technician
Organization : City of Burbank (City Hall)
Location: United States, California, Burbank
End of contest: May 23, 2014
Type (Full time / Part time): Full Time
Description
Under supervision, to perform a variety of semi-skilled electrical, and electronic maintenance and repair work on traffic control and illuminated street name signs; and to do related work as required.
Essential Functions:
Assists in a variety of maintenance, and repair work of street traffic control systems, including tracing malfunctions in electrical circuits and making repairs to traffic control equipment; replaces light globes, fluorescent tubes and starters; installs, overhauls, and repairs traffic controllers and related control devices; keeps supplies and tools in proper order; performs all work under established safety practices; drives on City business.
Requirements
Minimum Qualifications Employment Standards:
Knowledge of - basic electricity and electronics; knowledge of computer equipment and systems is desired.
Ability to- use common tools in mechanical work; learn electrical and electronic systems; follow safety policies and regulations; communicate effectively, both orally and in writing; establish and maintain effective working relationships with supervisors, fellow employees, and the public.
Education/Training: Graduation from high school or equivalent and one year's experience in electronics/electrical repair work or one year of experience in para-professional engineering work or certification as a Traffic Signal Technician in the International Municipal Signal Association (IMSA).
License & Certificates: A valid California Class 'C' driver's license or equivalent at time of appointment.

 
Salary & Benefits
Salary: $22.37 - $30.84 hourly
            $3,877.66 - $5,345.41 monthly
Location: Public Works Field Services Yard, California
Contact
Organisation:
City of Burnaby
Adresse:
4949 Canada Way
Burnaby,
British Columbia Canada
www.city.burnaby.bc.ca