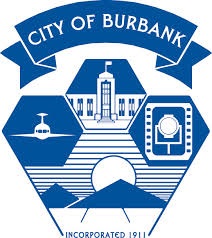 Human Resources Technician I
Organization : City of Burbank (City Hall)
Location: United States, California, Burbank
End of contest: May 16, 2014 before 05:00 pm hrs
Type (Full time / Part time): Full Time
Description
Under general direction, to perform a variety of confidential and complex Human Resources and clerical duties; to supervise clerical staff; and to do related work as required.
Essential Functions:
Performs various Human Resources and clerical duties of a complex nature, including typing, filing, mathematical calculations, and processing paperwork to facilitate smooth operations of programs; initiates, composes, types, and proofreads a variety of reports, letters, memos, and charts not requiring the supervisor's personal attention; researches, compiles, and analyzes data for a variety of Human Resources projects and reports; oversees maintenance of records and files; applies and advises employees and the public on Human Resources programs and procedural inquiries; coordinates and arranges meetings and interviews; operates calculator, personal computer and other office equipment; implements and recommends procedures related to assigned function; supervises, trains, and evaluates employees; and makes recommendations regarding hiring, promotions, and transfers.
Requirements
Minimum Qualifications: Employment Standards:
Knowledge of - modern office methods, procedures, and equipment; proper English usage, spelling, grammar, and punctuation; the principles of sound supervision; municipal organizations and their function; the functions of Human Resources systems, including the practices and procedures of City Memorandum of Understandings, Civil Service system, recruitment, selection, testing, classification and pay plans; mathematical and budgeting processes.
Ability to - develop, organize and maintain accurate reports and complex filing systems; understand and apply a wide variety of Human Resources requirements and policies; plan and direct the work of others; effectively supervise employees and evaluate their performance; operate a variety of office equipment; communicate effectively, both orally and in writing; work independently and exercise sound judgment in performing assigned duties; establish and maintain effective working relationships with supervisors, fellow employees, and the public.
Education/Training: Graduation from high school or equivalent; three years of increasingly responsible clerical work, including one year in a responsible supervisory or Human Resources capacity. Must be able to type accurately from clear copy at a speed of 50 net words a minute
Supplemental Information:
A valid California Class 'C' driver's license or equivalent may be required at time of appointment.
Employment Information (pdf file 82,4 KB)
Salary & Benefits
Salary: $17.96 - $24.76 hourly
            $3,113.20 - $4,291.60 monthly
Location: Administrative Services Building, California
Contact
Organisation:
City of Burbank (City Hall)
Adresse:
275 East Olive Avenue
Burbank
California United States
www.burbankca.gov