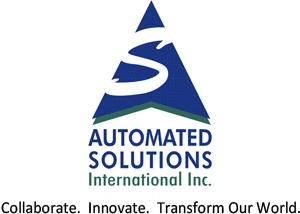 ASI's goAssemble Service Increases Efficiency and Improves Safety
---
3D models for overhead standards provide a paradigm shift for the distribution system design process. The transition of the electrical industry workforce from one generation to the next provides an opportunity to evolve the design tools from 2D pictures to 3D models to fit the skills of the new designer.
Automated Solutions International Inc.'s (ASI) goAssemble service for overhead distribution line standards increases efficiency, improves safety and is a tool for enhanced communication and integration of information to other business systems.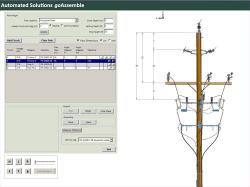 goAssemble is a 3D online service used to create a complete pole design in a fraction of the time, allowing for rapid exploration of alternate designs. An associated material list is created based on user-defined industry standards such as CSA or RUS. This increased efficiency saves on design costs and also leads to improved communication between designers, builders and more effective tailboard meetings. Improved communication increases the safety of design and operation by allowing verification of electrical and working clearances and confirmation of construction practices. goAssemble changes the paradigm of working with pictures to working with data. This enhances and facilitates the integration of the design information as a transaction record for the asset management/GIS systems. With goAssemble, a binder full of paper drawings can be replaced by a tablet with access to the current designs. It's important that we work to meet the young designer's expectations, to ensure the industry continues towards an improved design paradigm, resulting in greater efficiency and safety of design.
Automated Solutions International Inc.'s mission is to transform the utility industry by optimizing how their clients use their asset information, empowering them with the tools and awareness to make strategic and holistic business decisions.
ASI will be exhibiting at the EDIST conference in Markham as well as DistribuTECH in San Antonio both being held in January 2014.
For more information:
Organization:
Automated Solutions International Inc.

Address:
204-25 Milling Rd
Cambridge, Ontario
Canada, N3C 1C3
www.goasi.com