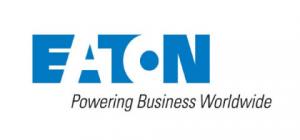 Arc-preventative MCCs enhance personnel safety, protect equipment and support more reliable operations
---
The risk of an arc flash event is real—an arc flash can instantaneously generate temperatures about four times the temperature of the sun. An arc flash is associated with the explosive release of energy caused by an electrical arc, due to either a phase-to-ground or a phase-to-phase fault. These kinds of faults can result from many factors—a dropped tool, accidental contact with electrical systems, buildup of conductive dust, corrosion or improper work conditions.
More about Eaton
At Eaton, we're energized by the challenge of powering a world that demands more. With over 100 years experience in electrical power management, we have the expertise to see beyond today.
Whatever the challenge, Eaton delivers a broad range of innovative solutions for power generation, transmission and distribution applications. Supported with robust engineering service resources.
Eaton's Cooper Power Systems business is the expert at engineering solutions to help utilities address growing power demands and modernize the grid for greater reliability. Combined with ground-breaking Eaton products and advanced engineering services, we energize utilities to power the world.
Eaton delivers reliable, efficient and safe electrical solutions. Along with the personal service, support and bold thinking to answer tomorrow's needs today. Follow the charge with us.
For more information:
Organization:
Eaton

Address:
1000 Eaton Boulevard
Cleveland, Ohio
United States, 44122
www.eaton.com