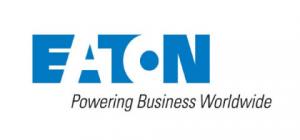 Making sense out of Smart Grid cyber security standards
---
Today, utilities are up against the challenge of developing robust cyber security programs that comply with new government requirements. This paper outlines how the Advanced Security Acceleration Project for the Smart Grid (ASAP-SG), a utility-driven, public-private collaborative project, provides the most accessible security guidance for Smart Grid projects and examines how they can help build a more secure grid.
More about Eaton
At Eaton, we're energized by the challenge of powering a world that demands more. With over 100 years experience in electrical power management, we have the expertise to see beyond today.
Whatever the challenge, Eaton delivers a broad range of innovative solutions for power generation, transmission and distribution applications. Supported with robust engineering service resources.
Eaton's Cooper Power Systems business is the expert at engineering solutions to help utilities address growing power demands and modernize the grid for greater reliability. Combined with ground-breaking Eaton products and advanced engineering services, we energize utilities to power the world.
Eaton delivers reliable, efficient and safe electrical solutions. Along with the personal service, support and bold thinking to answer tomorrow's needs today. Follow the charge with us.
For more information:
Organization:
Eaton

Address:
1000 Eaton Boulevard
Cleveland, Ohio
United States, 44122
www.eaton.com