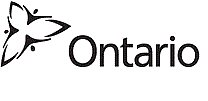 A New Era of Cleaner Air for Ontario - Nanticoke Generating Station Burns Last Coal
---
January 8, 2014
What was once the province's largest coal-fired station is now out of service.
The Nanticoke Generating Station was the last operating coal-fired facility in southern Ontario. This latest shut down will help mark 2014 as the year Ontario will become a coal-free jurisdiction.
To view the full press release, click here.
For more information: