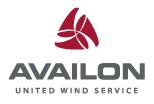 Availon wins 124 MW wind farms maintenance contract in Italy
---
January 9, 2014
Availon announced that it has won a 124 MW maintenance contract for two Italian wind farms from Alpiq Holding Ltd., the Swiss energy group that owns and operates the two farms. The full service maintenance contract runs for a 10 year period, and covers 62 Gamesa wind turbines.
Both wind farms are located in Sicily. Availon have taken over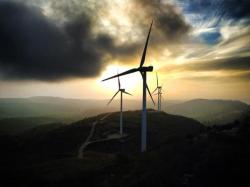 responsibility for the maintenance of the wind turbines, after the expiry of the wind farms warranty period. The 40 MW Enpower 3 Wind farm consists of twenty 2 MW G8X Gamesa turbines, located in Cattolica Eraclea, in the Agrigento region. The 84 MW Aero-Rossa wind farm, located in Cammarata (AG), Castronovo di Sicilia (PA) and Vallelunga Pratameno (CL), close to Palermo, has been in service since September 2011. It consists of forty-two 2 MW G90 turbines.
The "Complete Modular" maintenance service agreement includes all planned and unplanned maintenance work, except for the failure of the main components and the availability guarantees. Alpiq, which fully owns the two wind farms, has secured an extensive spare parts inventory, which will be used be Availon to provide a maintenance service at the highest standard of efficiency and quality.
Markus Spitzer, Managing Director of Availon, commented: "This contract is a major success for Availon in Italy, where we currently service 280 wind turbines. This strengthens our leading position on the Italian wind energy market, in which we expect to experience continued growth."
About Availon GmbH:
Since its founding in 2007, Availon GmbH has established itself as a leading provider of multi-brand wind turbine services. Its proactive, all-inclusive service for wind turbines covers the entire operational value creation chain, ranging from remote monitoring, maintenance and spare part supply through to troubleshooting and turbine optimization.
In addition to focusing on its core market of Germany, the company is also steadily expanding its global strategic position, servicing markets all around the world.
The company currently employs a workforce of around 300 employees in Germany, Spain, Italy and the US, who service more than 1,900 MW on an international level.
Availon is the first independent wind turbine service provider which has been fully certified by Germanischer Lloyd for all processes required for service provision.
For more information:
Organization:
Availon

Address:
3060 SE Grimes Blvd, Ste. 500
Des Moines, Iowa
United States, 50111
www.availon.com/