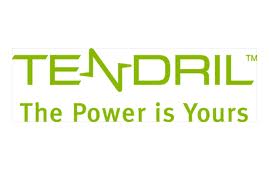 Central Maine Power Partners with Tendril to Help Customers Better Manage Energy Usage with Engagement Tools Tendril Uses Web Application to Engage Consumers With Increased Levels of Personalization
---
January 15, 2014
Tendril®, the leading provider of energy service management (ESM) solutions,  announced a partnership with Central Maine Power to help the company foster deeper consumer relationships, deliver better value to consumers, and differentiate their products.
Tendril will provide Central Maine Power customers with timely and relevant feedback, suggestions, and energy saving tips about their electricity usage. Empowered by Tendril's personalized web application, Central Maine Power customers will be able to:
Gain updated and valuable insight about their energy use
Receive tips and suggestions to improve energy efficiency
Create savings goals and design a plan to achieve them
Compare their energy use to similar households
'We are excited to provide customers with a great benefit of smart meters, the ability to access their hourly energy usage data online through Energy Manager,' said Beth Nowack Cowan, vice president of customer service at Central Maine Power.
Tendril's software application suite creates an active learning experience where consumers can gain insight into their energy use and learn how to control consumption based on their unique goals.
'Companies today are faced with consumers who want brands to treat them as individuals, while collaborating with them to offer relevant, engaging experiences that are mutually beneficial,' said Adrian Tuck, CEO, Tendril. 'Companies like Central Maine Power understand this empowered consumer and are working to gain persistent and active engagement. The power of an open platform delivers applications that engage consumers with energy providers and empower them to take charge of their energy, which enables more consumer engagement, better use of energy, and revenue opportunities for providers.'
Central Maine Power began deploying the web portal to select customers in 2012, with a mass rollout in July 2013.
About Tendril
Tendril is defining data-driven Energy Service Management (ESM) for the evolving energy market. Our open, cloud-based software platform provides the infrastructure, analytics and understanding required to deliver personalized energy services. This targeted approach drives new business opportunities, delights consumers and has led to some of the industry's highest engagement and satisfaction rates. For more information, please visit http://www.tendrilinc.com or following us on Twitter at @Tendril.
About Central Maine Power
Central Maine Power Company, a subsidiary of Iberdrola USA, is Maine's largest electricity transmission and distribution utility. The company delivers about 9 billion kilowatt hours of electricity annually to more than 600,000 homes and businesses, representing about 80 percent of Maine's annual consumer sales of electricity. The company has been ranked #1 in customer satisfaction seven times by J.D. Power and Associates. For more information, visit cmpco.com.
About Iberdrola USA: Iberdrola USA, a subsidiary of global energy leader Iberdrola, S.A., is an energy services and delivery company serving more than 2.4 million customers in upstate New York and New England. For more information about Iberdrola USA, visit www.iberdrolausa.com.
For more information: