Natural Power Manage the Energy Produced to Power 1 in 50 UK Homes, on Behalf of its Clients
---
January 24, 2014
During a record breaking month (December 2013) for wind energy generation, international renewable energy consultancy Natural Power managed the energy produced to power 1 in 50 homes in the UK - 2% of the UK's total electricity generation.
Wind generation hit record breaking highs in December as wind power supplied enough electricity for the National Grid to power more than 5.7 million[1] homes (a total of 2,841,080 MWh of electricity) - supplying 10% of Britain's total electricity demand.
Natural Power currently provide Asset Management services to over 2GW of the 10.5 GW[2] onshore and offshore installed capacity - 20% of the UK's total wind capacity. Therefore, throughout the month of December, Natural Power was responsible for the management of 2% of electricity provision in the UK, on behalf of its Clients.
Natural Power's Asset Management team currently manage 118 wind farms globally, including 13 in Ireland and 2 in North America, representing some 1197 turbines.
Commenting on this statement, Natural Power's Director of Asset Management, Andy Howie said: 'Natural Power are at the forefront of providing Asset Management services internationally. Managing 2% of the UK's total electricity demand in such a triumphant month for the renewable energy sector is testament to our vision of being the No. 1 Asset Management provider globally.'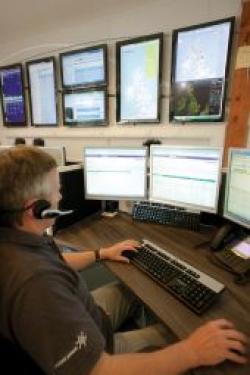 Fig 1: Natural Power's ControlCentre' at Head office, The Green House.
To download a copy of this release, click here.
About Natural power
Natural Power is a leading independent renewable energy consultancy and products provider. The company offer proactive and integrated consultancy, management & due diligence services, backed by an innovative product range, across the onshore wind, offshore wind, wave, tidal, biomass, pv and hydro sectors, whilst maintaining a strong outlook on other new and emerging renewable energy sectors. Established in the mid 1990s Natural Power has been at the heart of many groundbreaking projects, products and portfolios for more than two decades, assisting project developers, investors, manufacturers, research houses and other consulting companies. With its iconic Scottish headquarters, The Green House, Natural Power has expanded internationally and now employs over 270 renewable energy experts across Europe and North America with further representation through South American consultancy Latwind Energías Renovables and Turkish renewables consultancy re-consult. Providing Planning & Development, Ecology & Hydrology, Technical, Construction & Geotechnical, Asset Management and Due Diligence services, Natural Power is uniquely a full lifecycle consultancy - from feasibility to finance to repowering, and every project phase in between. Natural Power has consistently invested in product development and technical research in order to progress certain key areas within the industry such as the operational management of wind farms, the design and assessment of wind farms in complex flow and the use of remote sensing for wind measurement.
From award winning consultancy and management services, through a string of technology world-firsts, Natural Power has a successful track record and the breadth of services and deep-rooted experience that provides a wealth of added value for our diverse client base.
Natural Power - the international turn to experts in renewable energy
[1] Statistics refer to the amount of electricity monitored by National Grid - these figures were publicised by RenewableUK. UK Electricity consumption in December 2013 = 13,080,000 MWh. Average consumption per household in the month of December = 13,080,000/26.4 million households = 495 KWh per household. 2,841,080 MWh wind energy generated in December 2013/ 495 KWh consumption per household = 5,734,290 households.
[2] Statistics taken from http://www.renewableuk.com/en/renewable-energy/wind-energy/uk-wind-energy-database/
For more information: