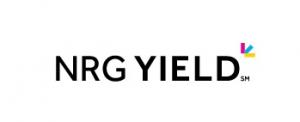 NRG Yield, Inc. Increases Quarterly Dividend by 10% to $.33 Per Share
---
January 31, 2014
NRG Yield, Inc. (NYSE:NYLD)  announced that its Board of Directors declared a quarterly dividend on the Company's Class A common stock of 33 cents per share ($1.32 per share annualized) payable on March 17, 2014 to shareholders of record as of March 3, 2014. This represents a 10 percent increase over the fourth quarter 2013 dividend of 30 cents per share ($1.20 per share annualized).
'After closing a successful fourth quarter, which included the successful completion of the California Valley Solar Ranch project and execution of NRG Yield's first third-party acquisition of Energy Systems Company, we are pleased to announce a 10 percent increase to NRG Yield's dividend,' said David Crane, NRG Yield's Chairman and Chief Executive Officer. 'As NRG Yield begins its first fiscal year as a public company, we look forward to continuing to meet our dividend growth and total return objectives by executing on acquisition opportunities available to us from NRG or third parties.'
About NRG Yield
NRG Yield owns a diversified portfolio of contracted renewable and conventional generation and thermal infrastructure assets in the U.S., including fossil fuel, solar and wind power generation facilities that provide the capacity to support more than one million American homes and businesses. Our thermal infrastructure assets provide steam, hot water and/or chilled water, and in some instances electricity, to commercial businesses, universities, hospitals and governmental units in multiple locations. NRG Yield is traded on the New York Stock Exchange under the symbol NYLD.
Forward-Looking Statements
This communication contains forward-looking statements that may state NRG Yield's or its management's intentions, beliefs, expectations or predictions for the future. Such forward-looking statements are subject to certain risks, uncertainties and assumptions, and typically can be identified by the use of words such as 'will,' 'expect,' 'estimate,' 'anticipate,' 'forecast,' 'plan,' 'believe' and similar terms. Although NRG Yield believes that its expectations are reasonable, it can give no assurance that these expectations will prove to have been correct, and actual results may vary materially. Factors that could cause actual results to differ materially from those contemplated above include, among others, risks and uncertainties related to the capital markets generally.
For more information:
Organization:
NRG Yield, Inc.

Address:
211 Carnegie Center
Princeton, New Jersey
United States, 08540-6213
www.nrgyield.com