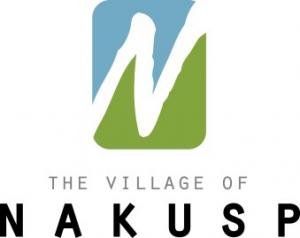 Village of Nakusp turns the switch on at new microhydro power plant
---
January 31, 2014
Mayor Karen Hamling officially turned the switch on at the Village of Nakusp's new microhydro power plant. This marks the beginning of power production for the Village, in turn feeding directly into BC Hydro's grid. "This is an exciting time for the Village of Nakusp - five years ago, Council had a vision to build a power plant to add a source of revenue to the Village while at the same time constructing a Water Treatment Plant", Mayor Hamling stated, 'and now the project is complete and with cooperation of all the parties involved, the plant is generating power!'
The microhydro plant, which will run continuously, is an innovative system using Village of Nakusp's existing water collection infrastructure for an additional purpose. The plant is a 50 KW, 600V net metering project utilizing a high efficiency single nozzle Pelton turbine and is expected to generate approximately $100/day or $35,000/year in revenue for the Village.
'Seeing council implement green technology that will produce revenue for generations is the kind of proactive action that is making Nakusp a leader of small communities' state Nathan Ward and Steven Thomson of AquaDiversities Inc and 9Dot Engineering Inc who were largely responsible for completing the design of the facility and seeing the project to completion while satisfying the stringent requirements of all five regulatory authorities involved.
The project was funded through a Federal Gas Tax - Innovations Fund grant in conjunction with the Water Treatment Plant.
For more information:
Organization:
Village of Nakusp

Address:
Box 280, 92 6th Avenue
Nakusp, British Columbia
Canada, V0G 1R0
www.nakusp.com
Tel: (250) 265-3689