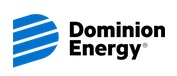 Dominion Meets Record Winter Peak Demand for Electricity from Customers
---
February 4, 2014
For the second time in less than a month Dominion Virginia Power and North Carolina Power customers set a record for electricity usage, establishing a new record winter peak demand on Thursday morning (Jan. 30)  when temperatures were in the single digits across much of the state.
Dominion supplied 19,784 megawatts of electricity to its 2.5 million customers between 7 a.m. and 8 a.m. on Thursday. That is an increase of 54 megawatts over the previous winter peak demand record of 19,730 megawatts, which was set between the same hours on January 7.
Prior to that, the record one-hour peak was 18,079 megawatts between 7 a.m. and 8 a.m. on Feb. 6, 2007. That one-hour peak was surpassed 33 times in January.
The all-time peak demand record is a summertime mark of 20,061 megawatts set on July 22, 2011. One megawatt supplies enough electricity at peak for 250 homes.
Dominion is one of the nation's largest producers and transporters of energy, with a portfolio of approximately 23,600 megawatts of generation, 10,900 miles of natural gas transmission, gathering and storage pipeline and 6,400 miles of electric transmission lines. Dominion operates one of the nation's largest natural gas storage systems with 947 billion cubic feet of storage capacity and serves retail energy customers in 15 states.
For more information:
Organization:
Dominion Energy

Address:
120 Tredegar St
Richmond, Virginia
United States, 23261-6532
www.DominionEnergy.com
Tel: 804-819-2000