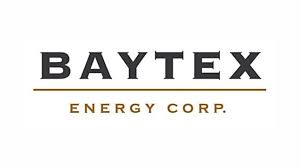 Baytex Announces Strategic $2.6 Billion Acquisition of Aurora Oil & Gas
---
February 10, 2014
Baytex Energy Corp. ('Baytex', the 'Company' or 'we') (TSX, NYSE: BTE) and Aurora Oil & Gas Limited ('Aurora') (TSX: AEF, ASX: AUT)  announced they have entered into an agreement whereby Baytex will acquire, through a scheme of arrangement under Australian law (the 'Arrangement'), 100% of the shares of Aurora, on a fully diluted basis, for AU$4.10 (Australian dollars) cash per share (the 'Acquisition'). The total consideration to be paid by Baytex is approximately $1.8 billion, plus assumed debt of approximately $744 million for a total transaction value of approximately $2.6 billion. All amounts are in Canadian dollars unless otherwise noted.
Commenting on the Acquisition, James Bowzer, President and Chief Executive Officer of Baytex, said, 'Baytex will acquire premier acreage in the core of the Eagle Ford, one of the leading shale oil plays in the U.S. The Acquisition is an excellent fit with our existing business model and positions Baytex in another world-class oil resource play. The Acquisition will provide our shareholders with exposure to low-risk, repeatable, high-return projects with leading capital efficiencies.'
'This is a highly accretive transaction on a per share basis to reserves, production, and funds from operations,' said Bowzer. 'The Eagle Ford play provides not only exposure to light oil, but also to Gulf Coast crude oil markets with established transportation systems. A portion of the produced crude oil benefits from Louisiana Light Sweet based pricing, which currently trades at a premium to WTI.'
At Baytex, we are committed to a growth-and-income model and its three fundamental principles: delivering organic production growth, paying a meaningful dividend and maintaining capital discipline. Through the combination of an expanded inventory of high capital efficiency projects and an improved outlook for heavy oil differentials, we remain confident in our business plan going forward. Consequently, Baytex has committed to increase the monthly dividend on its common shares by 9% to $0.24 from $0.22 per share, subject to the completion of the Acquisition. Based on the anticipated closing date of mid/late May 2014, the dividend increase is expected to take effect for the dividend payable on or about July 15, 2014.
Aurora's primary asset is 22,200 net contiguous acres in the prolific Sugarkane Field located in South Texas in the core of the liquids-rich Eagle Ford shale. Aurora's Q4/2013 gross production was 24,678 boe/d (82% liquids) of predominantly light, high-quality crude oil. The Sugarkane Field has been largely delineated with infrastructure in place which is expected to facilitate low-risk future annual production growth. In addition, these assets have significant future reserves upside potential from well downspacing, improving completion techniques and new development targets in additional zones.
In conjunction with the Acquisition, Baytex has entered into a $1.3 billion bought deal subscription receipt financing (the "Equity Financing") with a syndicate of underwriters co-led by Scotiabank and RBC Capital Markets, which is described in further detail below. The Equity Financing is subject to customary closing conditions including receipt of applicable regulatory approvals and is expected to close on or about February 24, 2014.
Click here to read the full press release.
For more information: