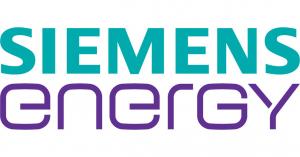 Siemens to deliver a steam turbine set for a cogeneration plant to South Korea
---
February 11, 2014
Siemens Energy has received an order from South Korea for the delivery of a two-cylinder steam turbine with an associated generator for the Seagull Project. The customer is the South Korean company eTEC E&C. As the EPC, eTEC E&C will construct the plant for its subsidiary Gunjang Energy Co. Ltd. The Seagull steam power plant supplies both electricity for the public grid as well as heat for the surrounding industries, and thus offers classic heat and electricity cogeneration with maximum energy efficiency. The facility's installed generating capacity will be 250 megawatts (MW). Delivery from the Görlitz plant is scheduled for June 2015, with the facility scheduled to produce heat and electricity for the first time in the second quarter of 2016.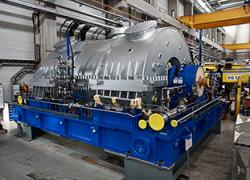 The Seagull power plant will be built in the Gunjang industrial zone in the city of Gunsan in the western South Korea. Siemens' scope of delivery includes a two-cylinder steam turbine set with reheat capability, consisting of an SST-800 turbine and a double-flow SST-500 turbine, as well as an associated SGen6-100A generator. Both steam turbines will be arranged on one shaft and drive the same generator. The order is part of the Seagull power plant's fourth expansion phase to ensure a reliable power supply in the region around Gunsan.
Siemens already delivered an SST-600 and a SST-300 industrial steam turbine for this power plant location. These two turbines have already gone into operation successfully, and a second SST-600 turbine is currently nearing completion.
"We are very pleased about this follow-on order from South Korea," emphasizes Wilfried Ulm, CEO of the Steam Turbines Business Unit at Siemens Energy. "After its completion, Seagull will be the most efficient and most modern coal-fired cogeneration plant in South Korea. With this order, we were once again able to score points in South Korea with our energy-efficient technologies."
"We once again opted for Siemens since we had very good experiences in the previous projects," said Chang-Suk OH, President of Gunjang Energy Co. Ltd. "With our new power plant, we will be able to reliably provide electricity in the region around Gunsan as well as supply process steam to the industrial segment."
Because South Korea must import almost all the fossil fuels it needs by sea, the efficiency of fossil fuel-fired power plants plays a major role in the country. At the same time, the demand for electricity in South Korea is growing by 3.6 percent per year. In addition to orders for steam turbines, Siemens received five orders in the last three years for the construction of turnkey combined cycle power plants with its newest H-Class gas turbine.
For more information: