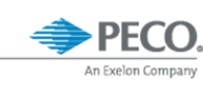 Electric Service Restored to Nearly All 715,000 PECO Customers Impacted by Devastating Ice Storm
---
February 11, 2014
More than 6,800 individuals worked around the clock replacing 465 poles, 73 miles of wire and 204 transformers to restore service to 715,000 PECO customers following the devastating ice storm during the week of February 3rd. Crews are actively working on all final jobs to restore service to the remaining 4,100 customers.
In response to the historic storm - the second worst in company history - PECO deployed a massive field effort of employees, contractors and workers from utilities in Canada and across the country. This included crews from the company's sister utilities, ComEd in Chicago and BGE in Baltimore, and others from Alabama, Arkansas, Massachusetts, New York and Ohio.
The company's website experienced nearly 4.5 million page views and the customer care center fielded more than 1 million calls.
As final service is restored, the company's Emergency Response Center remains fully activated, tracking the third potential significant winter storm of the month. PECO is closely monitoring weather conditions and preparing for a potential Nor'easter tracking toward the area. With the region just recovering from the heavy snow and ice, customers should be aware of their surroundings as weakened trees could be impacted by strong winds and additional precipitation.
Customers experiencing any electric or natural gas issues should contact the company immediately at 1-800-841-4141. Customers also can report or view the status of an electric outage at www.peco.com, or by using PECO Smart Mobile On-the-Go, the company's mobile enhanced website.
Based in Philadelphia, PECO is an electric and natural gas utility subsidiary of Exelon Corporation (NYSE:EXC). PECO serves 1.6 million electric and 497,000 natural gas customers in southeastern Pennsylvania and employs about 2,400 people in the region. PECO delivered 76.5 billion cubic feet of natural gas and 37.5 billion kilowatt-hours of electricity in 2012. Founded in 1881, PECO is one of the Greater Philadelphia Region's most active corporate citizens, providing leadership, volunteer and financial support to numerous arts and culture, education, environmental, economic development and community programs and organizations.
For more information:
Organization:
PECO Energy Corporation

Address:
2301 Market St
Philadelphia, Pennsylvania
United States, 19101-8699
www.peco.com
Tel: 215-841-4000

Contact:
Cathy Engel Menendez
PECO
Tel: 215-841-4492 or 215-841-5555
E-mail: catherine.engel@peco-energy.com