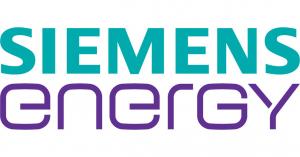 EstLink 2 HVDC transmission between Finland and Estonia increases power threefold
---
February 14, 2014
Siemens Energy completed the "EstLink 2" project, a high-voltage direct current (HVDC) link consisting of converter stations in Anttila, Finland, and Püssi, Estonia. Power is now transmitting by the customers Fingrid, the transmission system operator in Finland and the Estonian transmission system operator Elering, in Estonia. This new link increases the power transmission capacity between the countries by a factor of three. The new, more reliable joint transmission capacity between the two countries is now increased from 350 megawatts to 1000 megawatts (MW).
This project plays an important role in the integration of energy markets between Baltic and Scandinavian countries, opening up access to renewable energy sources and generating revenue resources. It is also a significant step towards meeting the goals of the European Union's Baltic Energy Market Interconnection Plan (BEMIP), which aims to integrate Lithuania, Latvia and Estonia with EU transmission networks and energy markets.
The EstLink 2 project spans a total of 170 kilometers. Power is transmitted over about 14-kilometers of overhead line in Finland, about 145-kilometers of submarine cable laid on the bottom of the Gulf of Finland, and approximately 11-kilometers of underground land cable in Estonia.
Siemens was responsible for designing the HVDC system as a monopolar connection with metallic return conductor. This turnkey project included delivering, installing and commissioning of the complete HVDC converter stations, excluding the overhead line and power cable part in between the stations. Total value of the converter station turnkey project was 100 M€, which makes around 1/3 of total EstLink 2 interconnection budget.
Power Transmission and the associated service are part of Siemens' Environmental Portfolio. Around 43 percent of its total revenue stems from green products and solutions. That makes Siemens one of the world's leading providers of eco-friendly technology.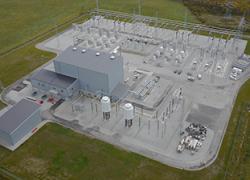 HVDC-converter station in Püssi, Estonia
 
For more information: