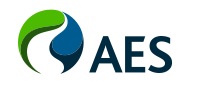 AES Announces Tender Offers for Up to a Total of $300 Million of Its 7.75% Senior Notes due 2015, 9.75% Senior Notes due 2016 and 8.00% Senior Notes due 2017
---
February 17, 2014
The AES Corporation (NYSE: AES) announced the commencement of tender offers to purchase (each offer a 'Tender Offer' and collectively, the 'Tender Offers') for cash, subject to certain terms and conditions, up to a total of $300 million aggregate principal amount of its outstanding 7.75% senior notes due 2015 (the '2015 Notes'), 9.75% senior notes due 2016 (the '2016 Notes'), and 8.00% senior notes due 2017 (the '2017 Notes' and, together with the 2015 Notes and the 2016 Notes, the 'Securities').
The Tender Offers are scheduled to expire at 11:59 p.m., New York City time, on March 14, 2014 (the 'Expiration Date'), unless extended or earlier terminated by AES. The Tender Offers are being made pursuant to an Offer to Purchase dated February 14, 2014 and a related Letter of Transmittal dated February 14, 2014 (together, the 'Tender Offer Materials'), which set forth a more detailed description of the Tender Offers. Holders of the Securities are urged to carefully read the Tender Offer Materials before making any decision with respect to the Tender Offers.
The principal amount of the Securities that may be purchased pursuant to the Tender Offers will not exceed $300,000,000 (the 'Tender Cap Amount'), subject to the acceptance priority level set forth in the table below (the 'Acceptance Priority Level'). As discussed in more detail in the Tender Offer Materials, AES reserves the right, but is under no obligation, to increase or decrease the Tender Cap Amount, at any time, subject to compliance with applicable law.  
Click here to read the full press release.
About AES
The AES Corporation (NYSE: AES) is a Fortune 200 global power company. We provide affordable, sustainable energy to 21 countries through our diverse portfolio of distribution businesses as well as thermal and renewable generation facilities. Our workforce of 25,000 people is committed to operational excellence and meeting the world's changing power needs. Our 2012 revenues were $18 billion and we own and manage $42 billion in total assets. To learn more, please visit www.aes.com.
Safe Harbor Disclosure
This news release contains forward-looking statements within the meaning of the Securities Act of 1933 and of the Securities Exchange Act of 1934. Forward-looking statements are not intended to be a guarantee of future results, but instead constitute AES's current expectations based on reasonable assumptions. Actual results could differ materially from those projected in AES's forward-looking statements due to risks, uncertainties and other factors. Important factors that could affect actual results are discussed in the Tender Offer Materials related to the Tender Offers and AES's filings with the SEC, including, but not limited to, the risks discussed under Item 1A 'Risk Factors' and Item 7 'Management's Discussion & Analysis of Financial Condition and Results of Operations' in AES' 2012 Annual Report on Form 10-K and in subsequent reports filed with the SEC. Readers are encouraged to read AES's filings to learn more about the risk factors associated with AES's business. AES undertakes no obligation to update or revise any forward-looking statements, whether as a result of new information, future events or otherwise.
Any Stockholder who desires a copy of AES's 2012 Annual Report on Form 10-K dated on or about February 26, 2013 may obtain a copy (excluding Exhibits) without charge by addressing a request to the Office of the Corporate Secretary, The AES Corporation, 4300 Wilson Boulevard, Arlington, Virginia 22203. Exhibits also may be requested, but a charge equal to the reproduction cost thereof will be made.
For more information:
Organization:
AES Corporation

Address:
4300 Wilson Blvd
Arlington, Virginia
United States, 22203
www.aes.com
Tel: 703-522-1315

Contact:
Amy Ackerman, Media Contact
The AES Corporation
Tel: 703-682-6399

Contact:
Ahmed Pasha, Investor Contact
The AES Corporation
Tel: 703-682-6451