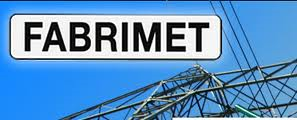 Fabrimet Inc. announces new Sales And Market Development Manager
---
February 17, 2014
Peter Donaldson comes to Fabrimet Inc. with over 40 years experience dedicated to the transmission and distribution industry in the supply and fabrication of steel towers and substation steels throughout North America and some international markets.
Peter started his career with one of the leading Canadian steel mills in the making and shaping of steel sections in sales and R&D in charge of the transmission Tower manufacturing sector of the market. With his experience in the metallurgy and marketing, he took the steel mill into new challenges of Special bar qualities and new sections developing new markets for their plants for 18 years.
For the last 22 years Peter has been working in Sales &Market Development for various Transmission & Distribution Tower manufacturers in Lattice and Tubular structures maintaining the high standards in Quality and Reliability of our Canadian tower manufacturing throughout North America.

Fabrimet is one of our leaders in the Canadian Tower Fabrication industry performing the high standards for Quality and Reliability for its clients.
 
For more information: