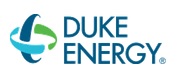 Duke Energy's 2013 adjusted EPS results meet expectations; company announces 2014 adjusted EPS guidance range
---
February 18, 2014
Duke Energy (NYSE: DUK) posted 2013 full-year adjusted diluted EPS of $4.35, achieving the midpoint of its adjusted diluted EPS guidance range of $4.25 to $4.45. Adjusted diluted EPS for 2012 was $4.32.
Duke Energy's full-year reported diluted EPS was $3.76 for 2013, compared to $3.07 in 2012.
Fourth quarter 2013 adjusted diluted EPS was $1.00, compared to 70 cents for fourth quarter 2012. Fourth quarter 2013 reported diluted EPS was 97 cents, compared to 62 cents for fourth quarter 2012.
For the quarter, the company achieved lower costs through synergies realized from the 2012 merger with Progress Energy; recovered infrastructure modernization costs through revised customer rates; and benefitted from the adoption of nuclear outage cost levelization in the Carolinas, which will lessen quarterly earnings volatility caused by the variable timing of nuclear refueling outages.
The company's International Energy segment also saw favorable volumes and pricing in Brazil.
These positive quarterly drivers helped offset the full-year impact of lower results from the company's Midwest gas generation fleet, unfavorable foreign exchange rates in Brazil, as well as interest expense on incremental financings.
"Our company demonstrated tremendous focus and discipline in 2013," said Lynn Good, president and CEO. "As a result, we achieved the mid-point of our earnings per share guidance range, increased the dividend, and exceeded our original target of 5 to 7 percent in non-fuel operating and maintenance savings.
"We are also ahead of target to achieve our merger savings commitment to Carolinas customers through fuel and joint-dispatch savings," she added.
"In 2014, we will focus on building on the momentum created in 2013 to achieve our financial and operational objectives," Good said.
The company has set its 2014 adjusted diluted EPS guidance range at $4.45 to $4.60 and updated through 2016 its longer-term 4 to 6 percent average annual growth in adjusted diluted EPS based upon the midpoint of the original 2013 adjusted diluted EPS guidance range of $4.20-4.45.
Click here to read the full press release.
For more information:
Organization:
Duke Energy

Address:
526 S Church St
Charlotte, North Carolina
United States, 28202-1904
www.duke-energy.com
Tel: 704-594-6200