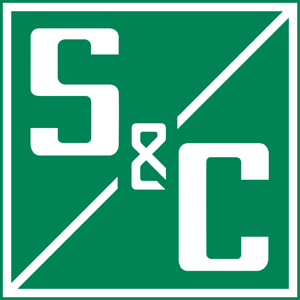 S&C Energy Storage System Minimizes Power Outages at BC Hydro
---
February 18, 2014
S&C Electric Company, a smart grid leader and energy storage integration expert shaping the future of power delivery, announces that its PureWave® SMS Storage Management System in Field, B.C., is helping reduce the length and frequency of power outages in the community. The system, owned by BC Hydro, integrates a 1-MW sodium-sulfur battery bank to the power grid so that it can provide up to seven hours of clean back-up power should the power grid experience a disruption. The system also provides peak shaving on a daily basis.
Field is a remote mountain community that relies on a single 55-km overhead distribution line to deliver power from the substation in Golden, B.C. to the town. In this mountainous terrain, heavy forestation, difficult access, and adverse climate conditions result in frequent faults affecting reliability. The energy storage system alleviates this problem by automatically transferring Field's electric load to battery power when the grid is disrupted.
"The energy storage system provides a clean source of back-up power for Field, greatly improving power reliability while reducing the environmental impact of other back-up power supply options like diesel generators," says Dan Girard, director, Business Development'Renewable Energy and Energy Storage, S&C.
The system is already providing benefits for Field residents since it went into service in July 2013. In the first six months of system operation, six major power disruptions occurred, stemming from incidents including motor vehicle accidents, trees falling on the lines, and broken power line poles. Each time S&C's system operated flawlessly to avoid an outage, supplying Field with battery power for a total of 40 hours. In fact, during the ribbon-cutting ceremony for the energy storage facility in September, a line fault occurred when a motor vehicle accident caused a power pole to break. S&C's energy storage solution quickly demonstrated its value by islanding the town for eight hours until repairs could be made and grid power was restored.
This energy storage project is the first of its kind in Canada. It stores clean energy produced by BC Hydro to meet the area's electricity demands while also reducing system load during periods of peak demand. The $13 million project was made possible with a $6.5 million grant from Natural Resources Canada's Clean Energy Fund.
S&C's PureWave SMS is a field-proven solution for connecting energy storage systems to the grid. Its sophisticated control systems manage charging and discharging of energy storage systems to ensure optimal performance in applications ranging from peak shaving to renewables integration to islanded, microgrid systems.
S&C offers significant experience in energy storage systems integration and project management. To date, S&C has integrated over 150 megawatt-hours of energy storage systems into the power grid.
About S&C Electric Company
S&C, with global headquarters in Chicago, USA, is applying its heritage of innovation to address challenges facing the world's power grids and is thus shaping the future of reliable electricity delivery. The mission of employee-owned S&C is to continually develop new solutions for electricity delivery, fostering the improved efficiency and reliability required for the intelligent grid.
For more information:
Organization:
S & C Electric Company (Headquarters)

Address:
6601 North Ridge Boulevard
Chicago, Illinois
United States, 60626-3997
www.sandc.com

Contact:
Monica Charleston
Media Contact
Tel: 312-233-1317
E-mail: monica.charleston@edelman.com