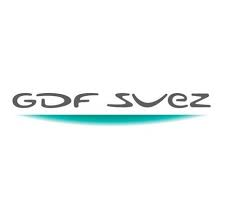 GDF SUEZ Canada Announces Start of Commercial Operation of 10MW Beckwith Solar Project in Ontario
---
February 25, 2014
GDF SUEZ Canada, Inc. announced that the 10MW Beckwith Solar Project in Ontario has entered commercial operation under a 20-year power purchase agreement with the Ontario Power Authority.
The project was developed under Ontario's Feed-in Tariff (FIT) Program, and has the capacity to generate clean, renewable energy for approximately 1,700 homes in Ontario. The $50 million project is located approximately 50 kilometers from Ottawa, and consists of 44,000 solar panels on approximately 80 acres of land.
With the addition of the Beckwith Solar Project, GDF SUEZ Canada and partners Mitsui &Co., Ltd. and Fiera Axium Infrastructure currently operate 680 MW of wind- and solar-powered generation facilities in the Canadian Maritimes, Ontario, and British Columbia. Beckwith is the joint venture's twelfth renewable energy installation in Canada.
GDF SUEZ Canada's President Mike Crawley remarked, "We are proud to be providing another form of clean, renewable energy to the province and hope the Beckwith solar facility, along with our 10MW Brockville solar facility that began commercial operation in Ontario last year, will be the first of many solar projects in our portfolio, whether utility-scale or rooftop."
The lead contractor responsible for engineering, construction, and performance of the project was a joint venture of AMEC and Black & McDonald. The construction team consisted primarily of laborers and electricians from Ontario.
About GDF SUEZ

GDF SUEZ Canada Inc. is part of GDF SUEZ Energy North America, Inc., which manages a range of energy businesses in the United States, Mexico, and Canada, including electricity generation and cogeneration, natural gas and liquefied natural gas (LNG) distribution and sales, and retail energy sales and related services to commercial and industrial customers. GDF SUEZ Energy North America owns and/or operates cogeneration, steam, and chilled water facilities, including those in construction, representing a capacity of approximately 13,000 MW of electricity generation, 3.5 million pounds per hour of steam, and 37,000 tons per hour of chilled water. Renewable fuels'wind, hydro, biomass, and solar'power 32 of the facilities in the portfolio. The company's natural gas assets include an LNG receiving terminal just north of Boston, Massachusetts, and natural gas distribution networks and pipelines in Mexico that serve more than 400,000 customers. GDF SUEZ Energy North America is a subsidiary of the international energy group GDF SUEZ. For more information, please visit www.gdfsuezna.com and www.gdfsuez.com and follow us on Twitter: @GDFSUEZNA
For more information: