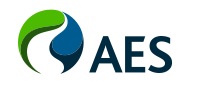 AES Reports 2013 Adjusted EPS of $1.29 and Proportional Free Cash Flow of $1.2 billion
---
February 28, 2014
The AES Corporation (NYSE:AES) reported Adjusted Earnings Per Share (Adjusted EPS, a non-GAAP financial measure) of $1.29 for full year 2013, an increase of $0.08 from full year 2012. Despite the challenges of dry hydrological conditions in Latin America and a provision related to potential customer refunds at Eletropaulo in Brazil, Adjusted EPS results for the year increased 7%, as a result of capital allocation decisions, lower global G&A and a lower than expected effective tax rate. Full year 2013 Diluted Earnings Per Share from Continuing Operations increased to $0.38 from a loss of $1.27, driven largely by lower impairment expenses, though the Company did record a $307 million, or $0.41 per share, charge for a goodwill impairment at DPL in fourth quarter 2013.
"In 2013, we achieved our key operational and financial goals and made significant progress on executing our strategy. We lowered our global administrative expenses by another $53 million, bought back 25 million shares for $321 million and allocated $464 million for Corporate debt reduction," said Andrés Gluski, AES President and Chief Executive Officer. "At the same time, to drive long-term growth, we started construction on two new platform expansion projects totaling 1,851 MW, Alto Maipo and OPGC II, both of which will come on-line in 2018."
"Despite one of the worst years for hydrology in Latin America, we met or exceeded our guidance for both Adjusted EPS and Proportional Free Cash Flow," said Tom O'Flynn, AES Executive Vice President and Chief Financial Officer. "Our strong and growing free cash flow provides us capital to drive higher total returns for shareholders."
Click here to read the full press release.
For more information:
Organization:
AES Corporation

Address:
4300 Wilson Blvd
Arlington, Virginia
United States, 22203
www.aes.com
Tel: 703-522-1315

Contact:
Amy Ackerman, Media Contact
The AES Corporation
Tel: 703-682-6399

Contact:
Ahmed Pasha, Investor Contact
The AES Corporation
Tel: 703-682-6451