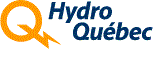 The City of Québec joins the Electric Circuit - The city plans to install 18 charging stations for electric vehicles
---
March 4, 2014
The mayor of Québec, Régis Labeaume, and the partners of the Electric Circuit announce that the city of Québec is joining the public charging network and will improve the availability of charging for electric vehicles on its territory. Over the next two years, the city will acquire 18 Level 2 (240 V) charging stations, which will be installed off-street, in municipal lots.
"This agreement with the Electric Circuit, powered by Hydro-Québec, is in line with one of the objectives of the city of Québec's sustainable mobility plan, which includes using hybrid and electric vehicles," said Mayor Régis Labeaume. "One of the recommendations of this plan is to convene with the Electric Circuit to install charging stations for electric vehicles. I hope this partnership will meet the needs of the growing number of electric vehicle users in our region."
"We are very proud to have the city of Québec join the Electric Circuit," said Pierre-Luc Desgagné, Vice President - Public and Government Affairs at Hydro-Québec, on behalf of the founding partners of the Electric Circuit. "It marks a major step in the roll-out of our network. Not only will it allow us to improve charging availability in a region with a high concentration of electric vehicles, but it will also facilitate the Electric Circuit's expansion eastward."
Click here to read the full press release.
For more information:
Organization:
Hydro Québec

Address:
680 Sherbrooke Ouest
Montréal, Quebec
Canada, H3C 4T8
www.hydroquebec.com