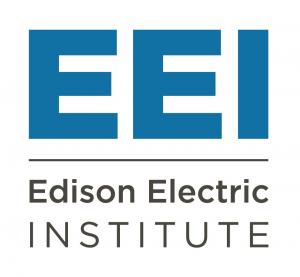 FirstEnergy Corp. Earns EEI Emergency Recovery and Assistance Awards for Storm Restoration and Assistance Efforts
---
March 5, 2014
The Edison Electric Institute (EEI)  awarded FirstEnergy Corp. (NYSE: FE) with the association's "Emergency Recovery Award" and "Emergency Assistance Award" for its outstanding power restoration efforts on behalf of its Toledo Edison customers and for assisting DTE Energy after a widespread severe weather outbreak in Michigan in November 2013.
The awards are presented annually to EEI member companies to recognize their extraordinary efforts to restore power to customers or for assisting another utility company after service disruptions caused by severe weather conditions and natural events. The winners were chosen by a panel of judges following an international nomination process, and the awards were presented during EEI's spring CEO and Board of Directors meeting in Washington, D.C.
"FirstEnergy's recovery efforts on behalf of its own customers exemplify the industry's commitment to serving its customers even in difficult weather conditions," said EEI President Tom Kuhn. "Moreover, FirstEnergy's support to DTE Energy is a perfect example of the spirit of mutual assistance and the willingness to help neighboring utility companies."
FirstEnergy earned the "Emergency Recovery Award" following a storm on November 17, 2013, that produced severe straight-line winds, intense hail, and five tornadoes with speeds up to 130 miles per hour across FirstEnergy's territory, leaving nearly 228,000 customers without power, with the hardest hit areas served by Toledo Edison. Downed trees, washed-out roads, and debris made it difficult for crews to gain access to areas needing repair. Toledo Edison crews, along with other FirstEnergy personnel and contractors, quickly and safely began working to restore service to those affected by the severe weather. Within two days, the majority of Toledo Edison customers were restored.
FirstEnergy earned the "Emergency Assistance Award" for the mutual assistance provided to DTE Energy. The November 17 storms brought intense rain, hail, lightning, and wind gusts exceeding 70 mph to DTE Energy's territory, causing over 357,000 outages and large-scale electrical structural damage. When asked for help, FirstEnergy responded quickly, sending 101 linemen, 26 management support personnel and approximately 40 trucks to southeastern Michigan to assist with the large-scale restoration efforts. Crews worked through the hazardous conditions, safely repairing and restoring power to DTE Energy customers. DTE Energy nominated FirstEnergy for the "Emergency Assistance Award."
About The Edison Electric Institute
EEI is the association that represents all U.S. investor-owned electric companies. Our members provide electricity for 220 million Americans, operate in all 50 states and the District of Columbia, and directly employ more than 500,000 workers. EEI has 70 international electric companies as Affiliate Members, and 250 industry suppliers and related organizations as Associate Members.
For more information:
Organization:
Edison Electric Institute (EEI)

Address:
701 Pennsylvania Ave NW
Washington, District of Columbia
United States, 20004-2696
www.eei.org
Tel: 202-508-5000

Contact:
Jeff Ostermayer
Edison Electric Institute
Tel: 202-508-5683

Contact:
Jon Corley
Edison Electric Institute
Tel: 202-508-5609