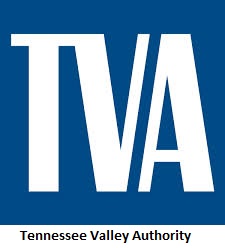 TVA Identifies Preferred Route for Transmission Line
---
March 11, 2014
The Tennessee Valley Authority has identified a preferred route for a new transmission line that would serve as a back-up path to six connection points for delivering electricity to North Georgia Electric Membership Corporation.
The 20.5-mile transmission line will improve power reliability and ensure that electric service remains plentiful and reliable for growing industries.
The selected route is expected to have the least impact on the area, based on public input from open houses in September, discussions with community leaders, and additional evaluation of other factors, including social, environmental, and engineering impacts. A National Environmental Policy Act review is also pending.
TVA will meet with property owners along the proposed right of way to obtain easements for construction, operation and maintenance of the line. Existing right of way will be used for about 2.78 miles. The remaining 17.72 miles will require new right of way. Property owners would retain ownership of the property and be compensated for the easements at fair market value.
TVA is expected to begin surveys in summer 2014 and start acquiring easements in summer 2016. Construction is scheduled to begin in winter 2016 and be completed by winter 2017.
The new 115-kilovolt transmission line would extend from near North Georgia EMC's Swamp Creek Substation south of Dalton to its Fuller Substation on the south side of Calhoun. The new line consists of alternative segments 1, 7, 8, 11, 13, 16, 18, 22, 23, 26, 27, 39, 40 and 41. A map of the project and additional information is available at www.tva.com/power/projects.
The Tennessee Valley Authority is a corporate agency of the United States that provides electricity for business customers and local power distributors serving 9 million people in parts of seven southeastern states. TVA receives no taxpayer funding, deriving virtually all of its revenues from sales of electricity. In addition to operating and investing its revenues in its electric system, TVA provides flood control, navigation and land management for the Tennessee River system and assists local power companies and state and local governments with economic development and job creation.
For more information:
Organization:
Tennessee Valley Authority (TVA)

Address:
400 West Summit Hill Drive
Knoxville, Tennessee
United States, 37902
www.tva.com

Contact:
Jim Hopson
Knoxville
Tel: 865-632-8860

Contact:
TVA Public Relations
Knoxville
Tel: 865-632-6000