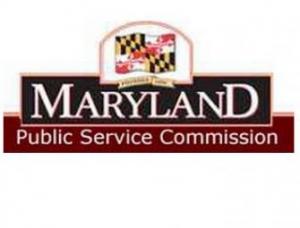 Maryland PSC Levies $350,000 Fine Against Starion Energy Electricity Supplier Violated Consumer Protection Laws and Regulations
---
March 14, 2014
The Maryland Public Service Commission has determined that Starion Energy PA, Inc. violated multiple State laws and Commission regulations protecting consumers, and fined the company $350,000. The violations included enrolling customers without their consent (slamming), failing to obtain proper licensing in certain jurisdictions and engaging in false and misleading marketing and sales practices.
The Commission licensed Starion in 2010 to sell electricity to residential and industrial customers of Potomac Electric Power Company (Pepco), and to all customer classes in areas served by the Baltimore Gas and Electric Company, Delmarva Power and Light Company and the Potomac Edison Company. Starion did not receive a license to operate in the Southern Maryland Electric Cooperative (SMECO) territory. However, the company marketed to SMECO customers and to Pepco commercial customers.
The Commission initiated its investigation into Starion's practices based on the number and nature of complaints and discrepancies between information presented in written contracts and on the company's website. Of the more serious violations, the Commission's order called out 122 slamming violations, thousands of violations of Maryland's Door-to-Door Sales Act and more than 200 customer complaints of false and misleading sales tactics.
The Commission also observed that Starion's variable rate Maryland customers experienced a significant increase in their electricity costs for reasons that were unrelated to energy prices in PJM, Maryland's regional electricity market. In acknowledging its lack of direct authority to regulate Starion's pricing policies, the Commission's order expressed concern that Maryland customers may not be fully informed about the method of calculating variable rates and noted that Starion is obligated to disclose its terms of service more transparently.
In 2011, the Commission fined North American Power and Gas $100,000 and in 2012 fined Viridian Energy $60,000. Neither of these previous cases involved allegations of slamming or as extensive instances of false or misleading information.
The Commission also noted the consumer protection improvements that the company recently implemented as a basis for not revoking Starion's authority to operate in Maryland. Those improvements include terminating certain representatives engaged in misconduct, creating a compliance department and hiring a general counsel to oversee compliance and hiring more personnel devoted to customer service.
In addition to the $350,000 penalty, the Commission ordered Starion to send a written contract to customers who were solicited through door-to-door sales within 45 days, informing them of their right to cancel their contracts within three days; notify all SMECO and Pepco commercial customers in writing within 45 days, informing them that the company was not licensed to provide electricity service to them and that they may switch service back to their utility company without termination fees by giving Starion 30 days' written notice; and provide Commission staff and the Office of People's Counsel a list of all statewide customer complaints, including the nature of the complaint and its resolution, every six months until further notice.
The complete order, No. 86211, for Case 9324 is on the Commission's website, www.psc.state.md.us.
For more information:
Organization:
Maryland Public Service Commission

Address:
6 St Paul St, 16th
Baltimore, Maryland
United States, 21202-6806
www.psc.state.md.us/psc
Tel: 410-767-8000