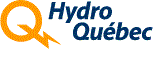 Power exports to the U.S.: Hydro-Québec provides the facts
---
March 14, 2014
Hydro-Québec would like to rectify the many errors in a TVA report by Michel Morin, in which he calls into question the profitability of Hydro-Québec's exports and claims that the company sells power at a loss.
Power exports are profitable
In 2012, power exports yielded profits of over $360 million. The average export price at the time was 4.1¢/kWh. Our net electricity exports brought in approximately $100 million more in 2012 than in 2011, thanks in part to the good performance and sustained availability of our fleet of generating stations and transmission system, despite declining market prices. Export prices improved in 2013 and have contined to climb in 2014.
Information provided to the journalist
Hydro-Québec provided this information to Mr. Morin on March 4, but he chose to omit it from his report.
Furthermore, Mr. Morin never mentions his sources for the prices obtained on export markets. Instead, he relies on information from an engineer he calls an 'energy consultant,' who has never worked directly or indirectly in the field of energy trading.
For more information:
Organization:
Hydro Québec

Address:
680 Sherbrooke Ouest
Montréal, Quebec
Canada, H3C 4T8
www.hydroquebec.com

Contact:
Gary Sutherland
Tel: 514-289-4418