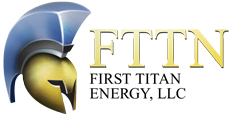 FTTN Appoints New CEO as Company Seeks to Expand Assets
---
March 17, 2014
First Titan Corp. (OTCBB: FTTN) announced  that G. Jonathan Piña will be the company's new President and CEO as it continues plans to expand its oil and natural gas portfolio.
Mr. Piña, who has served as a consultant to FTTN since 2013, possesses an extensive background in the oil and gas industry, including financial and transaction experience; conventional exploration and production; unconventional resource development; liquefied natural gas commercialization; midstream operations; crude refining; and oilfield service. He was the Managing Partner and co-founder of Pimuro Capital Partners, a financial advisory firm serving small cap energy companies. Mr. Piña was also previously the Chief Financial Officer at Circle Star Energy Corp. from 2011-2013.
Mr. Piña also served as a Consultant/Project Manager at global investment banking firm Jeffries, and was Founder/Consultant at GJP Consulting. Mr. Piña received his Bachelor of Arts degree from Rice University and his Master of Business Administration from the Jesse H. Jones Graduate School of Management at Rice University.
'After spending the last year as a consultant for First Titan Corp., I fully understand the vision this company possesses,' Mr. Piña said. 'We are prioritizing unique and potentially lucrative acquisition targets that will elevate the company moving forward. This is an exciting time to take the reins at First Titan Corp.'
Mr. Piña succeeds Robert Federowicz as First Titan Corp., President and CEO. Federowicz is leaving the company to pursue other opportunities.
FTTN, an oil and gas energy company seeking continued growth of a diversified oil and gas portfolio, possesses some of the best plays in Alabama, Louisiana, Oklahoma and Texas and is currently exploring additional acquisition targets.
FTTN is an oil and gas energy company seeking continued growth of a diversified oil and gas portfolio. It is building a substantial collection of oil and gas properties and is dedicated to the continuing development of energy assets throughout North America alongside companies such as Lucas Energy, Inc. (NYSE: LEI), Earthstone Energy, Inc. (NYSE: ESTE), Fieldpoint Petroleum Corp. (NYSE: FPP) and Evolution Petroleum Corp. (NYSE: EPM).
For more information on FTTN's oil and gas projects, please visit www.firsttitanenergy.com/investors.html.
About First Titan Corp.
First Titan Corp., through its wholly owned subsidiary, First Titan Energy, LLC, is committed to the exploration and development of oil and natural gas resources around the globe. The Company continually seeks to partner with energy developers that are pursuing innovative new methods of oil and gas extraction, including the development of new technologies, cleaner methods and unconventional resources.
Notice Regarding Forward-Looking Statements
Safe Harbor Statement under the Private Securities Litigation Reform Act of 1995: This news release contains forward-looking information within the meaning of Section 27A of the Securities Act of 1933, as amended, and Section 21E of the Securities Exchange Act of 1934, as amended, including statements that include the words 'believes,' 'expects,' 'anticipate' or similar expressions. Such forward-looking statements involve known and unknown risks, uncertainties and other factors that may cause the actual results, performance or achievements of the company to differ materially from those expressed or implied by such forward-looking statements. In addition, description of anyone's past success, either financial or strategic, is no guarantee of future success. This news release speaks as of the date first set forth above and the company assumes no responsibility to update the information included herein for events occurring after the date hereof.
For more information:
Organization:
First Titan Energy, LLC

Address:
495 Grand Boulevard, Suite 206
Miramar Beach, Florida
United States, 32550
www.firsttitanenergy.com

Contact:
G. Jonathan Piña, President and CEO
First Titan Corporation
Tel: 850-269-7267
E-mail: info@firsttitancorp.com