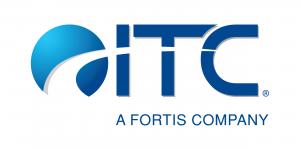 The Economic Case For Grid Investment Background and Research Findings
---
ITC set out to understand whether and how both businesses and the general public understood the complex and significant economic benefits to our society that stem from a fully functioning electric transmission grid. To do so, ITC commissioned two streams of research: an online survey of national adults and in-depth interviews with business leaders. The following paper outlines a background for why the grid is important for the economy and then discusses the results from online survey and in-depth interviews.
About ITC Holdings Corp.
ITC Holdings Corp. (NYSE: ITC) invests in the electricity transmission grid to improve electric reliability, expand access to markets, lower the overall cost of delivered energy and allow new generating resources to interconnect to its transmission systems. The largest independent electricity transmission company in the country, ITC operates high-voltage transmission systems in Michigan's Lower Peninsula and portions of Iowa, Minnesota, Illinois, Missouri and Kansas, serving a combined peak load in excess of 25,000 megawatts through its regulated operating subsidiaries, ITCTransmission, Michigan Electric Transmission Company (METC®), ITC Midwest and ITC Great Plains. ITC also focuses on new areas where significant transmission system improvements are needed through ITC Grid Development and its subsidiaries.
For more information:
Organization:
ITC Holdings Corp.

Address:
27175 Energy Way
Novi, Michigan
United States, 48377
www.itc-holdings.com
Tel: 248-946-3000