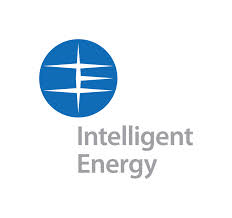 Intelligent Energy Signs a Long-Term, Exclusive Contract with Microqual to Power Mobile Telecom Equipment to Be Mounted on Existing Transmission Towers
---
March 27, 2014
Intelligent Energy, the international power technology company, and India's Microqual Techno Limited have signed an exclusive 15-year agreement to provide Intelligent Energy's innovative and efficient power solutions to Microqual-installed mobile telecom base station equipment on existing electricity transmission towers. The collaboration, the first of its kind in India, will significantly reduce the cost of rolling out mobile phone telephony across parts of India's hinterland, helping bring services to a greater proportion of the country's rural population. It also enables the use of electricity towers for last-mile mobile phone coverage by providing an independent source of energy from the existing high voltage lines which cannot be relied upon to power localised equipment due to access and maintenance restrictions.
Around one-third of India's population of 1.2 billion are denied access to mobile phone services, mainly in the country's rural areas, because of the high costs of constructing telecom towers in the countryside, where average revenue per user is typically lower than in urban areas. By installing equipment on the existing transmission infrastructure coupled with an efficiently managed power source, Microqual, as installer, and Intelligent Energy, as managed energy supplier, are able to deliver to India's Mobile Network Operators their infrastructure and its continued operation to high levels of availability more cheaply than conventional alternatives. Coupled with reduced set-up times and avoiding environmental issues surrounding the construction of new telecom towers, this represents a compelling and scalable proposition to the market. Microqual has exclusive rights to some 85,000 towers owned by the Power Grid Corporation of India Limited, India's largest electricity transmission company, and other state power transmission companies.
Under the agreement, Intelligent Energy, through its wholly owned subsidiary, Essential Energy (Operations) India Pvt Limited, will provide energy generation and management services to the Microqual transmission tower estate across India, as Microqual in turn provides network transmission sites to its Mobile Network Operator customers under existing framework agreements.
Dr. Henri Winand, Chief Executive Officer, Intelligent Energy said: 'As part of one of the largest and fastest-growing mobile telephony markets in the world, Indian telecom operators need a smart approach to expand network coverage and improve availability. This agreement, the first of its kind in India, uses a cost-effective solution of adding mobile telecoms infrastructure to existing electricity transmission towers in order to address some of India's infrastructure challenges, enabling mobile connectivity in even some of the remotest areas of the country. It builds on our work powering India's mobile telecommunications industry, and will utilise our proprietary fuel cell technology and proven business approach.'
Mahesh Choudhary, CEO and Principal Founder of Microqual said: 'Microqual is continually working to provide innovative solutions to industry challenges, using our experience in providing end-to-end telecoms infrastructure products and services. Our unique solution in India means that substantial savings can be achieved from the very beginning. This, combined with Intelligent Energy's expertise in distributed power technologies and services, makes our offer perfectly suited to equip Mobile Network Operators to feed the rapid growth of the Indian telecoms industry.'
The two companies will develop close working relationships and strategic partnerships with technology, equipment and service providers over the next few months to help optimise the distributed power management solutions. They will also work with telecoms operators to map their expansion plans to the geographies where transmission towers already exist.
About Intelligent Energy
Intelligent Energy develops efficient and clean energy technology for the global consumer electronics, automotive and distributed power and generation markets - from compact energy packs for mobile devices, to powertrains for zero-emission vehicles, and stationary power units for the always-on infrastructure.
Our advanced technology architecture is used by international companies to create differentiated, cost-efficient fuel cell power systems for mass market applications. It enables Intelligent Energy and our industry partners to solve the challenges of continuous power and productivity, by creating convenient everyday energy solutions to power your life.
Intelligent Energy's headquarters and principal facility is located at Loughborough in the UK Midlands region.
More information on Intelligent Energy is available at WordPress, Twitter, YouTube and LinkedIn
About Essential Energy
Essential Energy was established in 2013 as a wholly owned Indian operating business of Intelligent Energy to address the growing gap between supply and demand of energy in India and to provide a route to market for Intelligent Energy's fuel cell technology. Essential Energy is headquartered in Bangalore and is focused on distributed power and generation, initially targeting the Indian telecom infrastructure market to deliver clean, efficient and reliable energy to keep mobile networks connected.
More information about Essential Energy can be found at www.e2-india.com
About Microqual Techno Ltd
Microqual Techno Ltd., for over the last decade, has been a pioneer and market leader in the manufacturing and supply of products, services and solutions impacting the global communications world.
Microqual is committed to provide end-to-end innovative solutions including Distributed Antenna Solutions, In-Building Solutions and Camouflage Towers Solutions in supply as well as leasing model.
Microqual's broad customer base in India includes all the Mobile Operators, Tower Leasing Companies and OEMs and has also expanded its global footprint in Bangladesh, Nepal, Middle East, and Africa.
More information about Microqual can be found at http://www.microqual.com/
For more information: