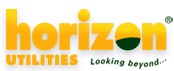 Horizon Utilities honours customers and contractors with Energy Savings Champions Awards
---
March 27, 2014
Horizon Utilities Corporation recognized five customers and contractors in St. Catharines and Hamilton for implementing innovative energy conservation and demand management projects involving retrofits, lighting fixtures and heating and cooling systems.

'Horizon Utilities places energy conservation and sustainable development at the centre of all we do. We are pleased to recognize these local businesses with Energy Savings Champions Awards for demonstrating leadership in conservation and demand management,' said Max Cananzi, President and CEO, Horizon Utilities. 'These community leaders realize it makes good business sense to use the expertise and incentives that Horizon Utilities offers to reduce energy use and save money in their companies.'

During its annual Energy Savings Champions Awards, held on March 26, Horizon Utilities presented awards in four categories:
Demand Reduction: Mark's (formerly Mark's Work Wearhouse), St. Catharines
Energy Savings: Agri-Plastics, Stoney Creek
Contractor Participation: Graybar Canada, Hamilton
Most Innovative Project: Wilson Blanchard and Johnson Controls (contractor), St. Catharines
The awards were presented by by Max Cananzi, President and CEO, Horizon Utilities during a special luncheon. Joining Mr. Cananzi in honouring these organizations were Hamilton Mayor Bob Bratina and St. Catharines' Chief Administrative Officer Dan Carnegie.

See the attached Backgrounder for more details on the winning companies and the projects for which they have been named Energy Saving Champions.

For more information on the conservation and demand management programs available, please visit horizonutilities.com/Conservation.

About Horizon Utilities Corporation

Horizon Utilities Corporation is proud to be Canada's first "Sustainable Electricity CompanyTM," a designation of the Canadian Electricity Association. The company, which provides electricity and related utility services to 239,000 customers in Hamilton and St. Catharines, is one of the largest municipally owned electricity distribution companies in Ontario. In addition to triple bottom line reporting on its own operations, Horizon Utilities leverages its assets and resources to contribute to the sustainability of its communities. This includes conservation implementation through energy mapping and a customer connection policy that follows smart growth principles. The company has been named a Top 10 Employer in Hamilton-Niagara three years running.
For more information: