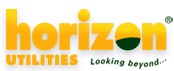 Horizon Utilities invests $3 million renewing West Hamilton
---
March 27, 2014
Horizon Utilities is investing $3 million to modernize the infrastructure of the electricity system in the Ainslie Wood North neighbourhood, just west of McMaster University.

The project is part of Horizon Utilities' plan to invest $30 million in capital projects in 2014, including $15 million earmarked for proactive system renewal efforts.

'Horizon Utilities is committed to the reliability and sustainability of the electricity distribution system,' said Kathy Lerette, Vice-President, Utility Operations, Horizon Utilities. 'We are making substantial long term investments in our communities to upgrade and modernize the infrastructure -- and the projects in West Hamilton are a major focus for us this year.'
About Horizon Utilities Corporation

Horizon Utilities Corporation is proud to be Canada's first "Sustainable Electricity CompanyTM," a designation of the Canadian Electricity Association. The company, which provides electricity and related utility services to 239,000 customers in Hamilton and St. Catharines, is one of the largest municipally owned electricity distribution companies in Ontario. In addition to triple bottom line reporting on its own operations, Horizon Utilities leverages its assets and resources to contribute to the sustainability of its communities. This includes conservation implementation through energy mapping and a customer connection policy that follows smart growth principles. The company has been named a Top 10 Employer in Hamilton-Niagara three years running.
Click here to read the full press release.
For more information: