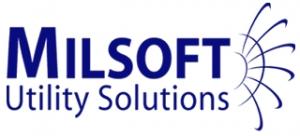 Kenergy Selects Milsoft Geographic Information System, Field Engineering & Outage Management System
---
March 31, 2014
Milsoft Utility Solutions, Inc., Kenergy Corporation in Kentucky has chosen Milsoft Geographic Information System (GIS), Milsoft Field Engineering (FE) and Milsoft Outage Management System (OMS).
Kenergy, already a user of Milsoft Engineering Analysis and Milsoft IVR Communications has upgraded to the complete Milsoft Engineering & Operations System with the addition of Milsoft GIS, FE and OMS. Kenergy's goal is to integrate and automate its system planning, analysis and operations for the best possible economy, efficiency, reliability and customer service. Milsoft GIS will enable the utility to conveniently and accurately create, manage and utilize the geospatial data describing the location and attributes of its lines and equipment. Milsoft FE automatically incorporates field designed system additions and improvements into the GIS. All of the Milsoft solutions automatically integrate with Milsoft OMS for detection, evaluation and response to customer service outages.
Milsoft GIS software provides state of the art capabilities for electric utility mapping and asset data management through powerful yet easy to use software that incorporates a detailed electric network circuit model and is fully integrated with ESRI GIS tools. Milsoft Field Engineering enables rapid, efficient collection and utilization of data from field design of system additions and improvements. GIS and FE together provide the data capture, management and display capabilities that a utility needs to realize the full benefits of using GIS. Milsoft OMS enables utilities to detect, evaluate and respond to customer service outages more quickly and effectively, especially during severe system outage events. Automated collection, organization, analysis and display of relevant system and customer information correlated with the detailed electric network connectivity model enables speedy, accurate outage location, response and restoration and ensures timely and accurate communications with employees, customers and other stakeholders.

About Kenergy

Kenergy Corporation, headquartered in Henderson, Kentucky, formed in 1999 through the consolidation of Henderson-Union Electric Cooperative (the first electric cooperative in Kentucky to sell electricity to a member) and Green River Electric Cooperative. The member owned and governed cooperative has grown to be the fifth largest electric cooperative in Kentucky, serving more than 55,000 homes and businesses in 14 western Kentucky counties. Learn more at: Kenergy.

About Milsoft Utility Solutions, Inc.

The Milsoft team has provided industry leading software and support to the electric utility industry in the US and abroad for more than 25 years. More than 1,000 utilities, consultants, industrial facilities, universities and others use one or more Milsoft solutions. Milsoft's Engineering & Operations System combines Engineering Analysis, Outage Management, Geographic Information, Field Engineering and IVR Communications with comprehensive operations data management, all designed to integrate with a utility's other applications and data to enable the most efficient and effective planning, operation and management of a modern, intelligent grid.
For more information:
Organization:
Milsoft Utility Solutions Inc.

Address:
4400 Buffalo Gap Road
Abilene, Texas
79606
www.milsoft.com
Tel: (915) 695-1642